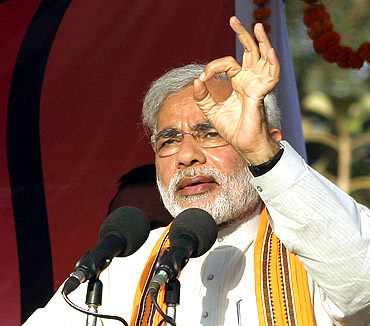 Gujarat will have a polling booth for a single voter, while Himachal Pradesh will see the world's highest polling booth being set up during the forthcoming assembly polls.
The hilly state of Himachal Pradesh, which goes to polls on November 4, will also see the country's oldest surviving voter exercise his franchise in this election.
The one-voter polling station in Gujarat's Gir forest will be set up in village Sapnesh Biliyat in Junagarh district under Una assembly constituency, where one Guru Bharat Das will exercise his franchise. Gujarat goes to polls in two phases on December 13 and 17.
"We have very unique feature in Gujarat. In Gir forest, there is a village called Saplesh Bilyat in Junagarh district where there is only one voter.... For his sake, that polling station is kept. It will continue to be a one-voter polling station," said Chief Election Commissioner V S Sampath said on Wednesday.
The CEC said the nearest polling station from the village is 20 km away and hence to enable its sole voter to cast his vote, the EC will have the one-voter polling station there.
Himachal Pradesh will also have the highest polling station in the world at Hikam in Lahaul Spiti assembly constituency, which will be at an altitude of 15,000 feet above sea level. Total number of voters in that polling station are 333.
 The state will also have the distinction of the country's oldest voter 95-year-old Shyam Saran casting his vote in village Kalpa in Kinnaur district of the state. Saran had cast his vote in the area in the country's first election held in October 1951 and the CEC hoped he will participate in this election also.
"According to our records, the oldest voter surviving in the country his name is Shyam Saran. He is in a village by name Kalpa in Kalpa Taluk in Kinnaur district.... He will also be hopefully casting his vote in this election. He is 95 years old now," said Sampath.

Image: Gujarat CM Narendra Modi