Days after the controversial arrest of comedian Kiku Sharda for imitating Gurmeet Ram Rahim on a television show, the All India Hindu Federation has filed a complaint against the self-proclaimed godman for dressing up as Lord Vishnu in a video.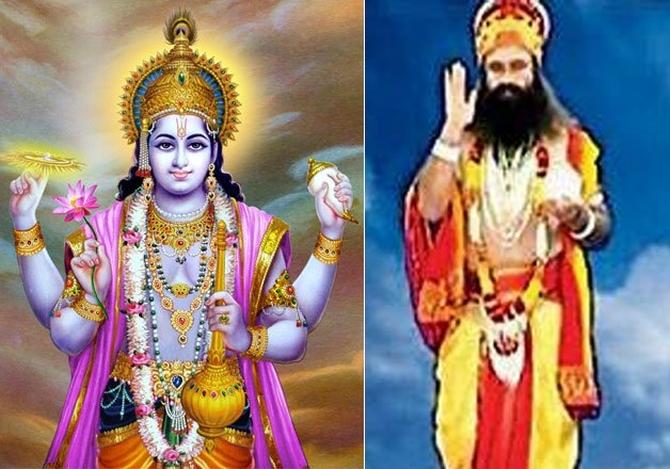 "On Saturday, a video of Gurmeet Ram Rahim had come to my mobile through social media. In the video, he is seen dressing up as Lord Vishnu. That hurt my feelings," All India Hindu Federation chief Nishant Sharma told ANI.
The complaint has been registered in the Zirakpur Police Station in Chandigarh and an investigation is underway.
Nishant, however, said the case has not yet been filed by the police.
"He got TV actor Kiku Sharda arrested just for mimicking him after which the police arrested the actor immediately. We gave a complaint to the Zirakpur police station, which is hesitating to register a case against him. We will move the court if the case is not registered immediately.
"We have always worked to carry forward the ideology of sanatan dharam and we will continue to do so," he added.
He also said they have requested that a case should be filed against the godman for hurting religious sentiments.