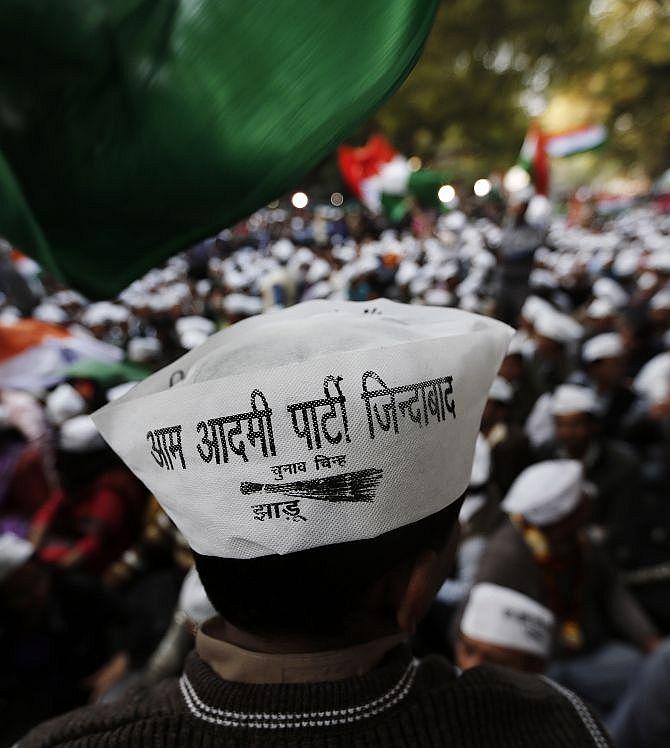 The Delhi high court on Tuesday observed there was "nothing wrong" with the AAP government referring to itself as 'Kejriwal sarkar' as all governments do that.
"All governments do that. We have seen that. Nothing wrong with that," a bench of Chief Justice G Rohini and Justice Jayant Nath said in response to a petitioner's objection to the Aam Aadmi Party government referring to itself as 'Kejriwal sarkar'.
On the allegations against Delhi government that it continues to violate the Supreme Court's ruling that taxpayers' money cannot be spent to build image of political leaders, the bench sought the Centre's response on what steps it was taking to implement the apex court's guidelines.
The court also sought Delhi government's reply to Congress leader Ajay Maken's affidavit claiming that the city government was still issuing advertisements in violation of Government Advertisement (Content Regulation) Guidelines, 2014.
The guidelines were approved by the apex court by its order of May 13.
Maken has also termed as "incorrect" the city government's claim, of July 29 that it has taken down the advertisements which were violating the guidelines.
He placed before the court pictures taken post July 29 of various advertisements which were allegedly violating the guidelines.
His counsel on Tuesday told the court that advertisements in violation of the guidelines as well as allegedly glorifying Chief Minister Arvind Kejriwal and the party were still being put up.
The court listed the matter for further hearing on September 1.
The AAP government had on August 3 informed the court that it had spent Rs 22 crore on advertisements in the three months after the apex court's ruling of May 13.
The city government had, however, denied the allegation that huge amount of money was being spent on advertisements glorifying Kejriwal and the party and said it was spending Rs eight crore per month and that too on ads related to its policies.
The AAP government's response had come in the backdrop of the court's July 29 direction which had asked them to give details of money spent on advertisements allegedly glorifying Kejriwal and AAP.