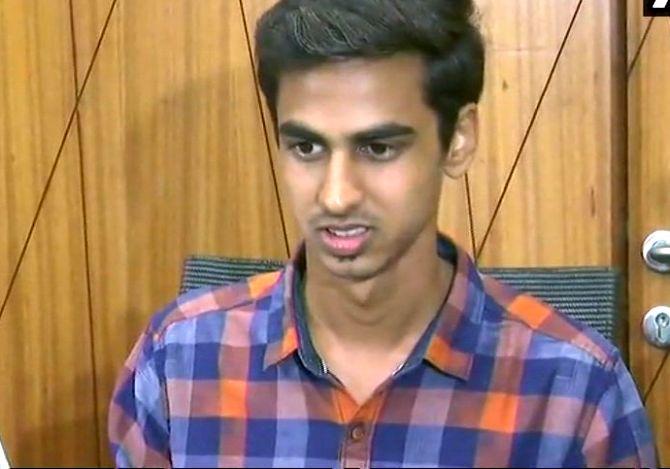 The son of special Central Bureau of Investigation judge B H Loya on Sunday said he had earlier been suspicious about his father's sudden death, but now no longer harboured doubts.
Anuj Loya, 21, said he did not have any doubts about the way his father died three years ago.
"I had an emotional turmoil, hence I had suspicions about his death. But now we don't have any doubts about the way he died," the son of the late judge told reporters.
Judge Loya, who was hearing the sensitive Sohrabuddin Sheikh "fake encounter" case, had allegedly died of a cardiac arrest in Nagpur on December 1, 2014, when he had gone to attend the wedding of a colleague's daughter.
"Earlier my grandfather and aunt had some doubts about his death, which they shared. But now neither of them has any doubts," Anuj said.
With tears in his eyes, he also urged NGOs and politicians to stop "harassing" his family.
"We faced some pressure from politicians and NGOs. We don't want to name anyone, but please excuse my family from continuously asking about my father's death," he said.
Anuj is a second year student of Law in a Pune-based college.
Image: Anuj Loya, 21, also asked people to stop harassing his family by continuously asking about his father's death. Photograph: ANI/Twitter