Sources said the exercise was a routine military drill by China.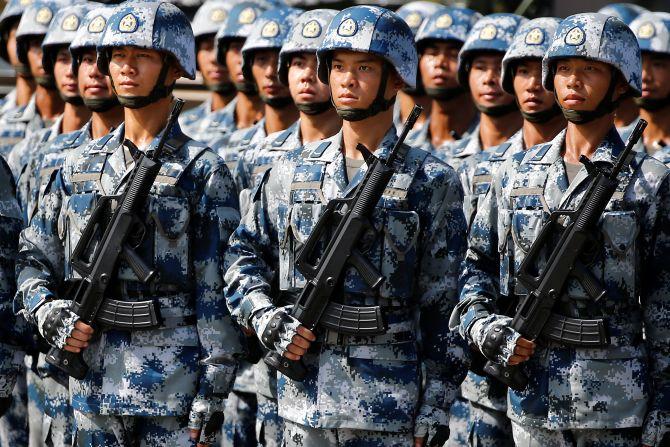 There is no significant rise in deployment of troops by China along the Sino-India border and its recent military exercise in the Tibet region should not be linked to the current standoff between the armies of the two countries in Doka La, top government sources said on Wednesday.
The sources said the exercise was a routine military drill by China and that its western theatre command has not made any major enhancement in its military might in the wake of the face-off that should trigger alarm bells in India.
The command looks after the 3,488-km-long border with India.
The remarks by the government sources come against the backdrop of a report in the official mouthpiece of Chinese military that China's Army has moved tens of thousands of tonnes of military vehicles and hardware into the remote mountainous Tibet region after the face off with Indian troops in Dokalam in the Sikkim sector.
The vast haul was transported late last month, the report said but did not clarify whether the movement of the military equipment was to support the exercise in Tibet or for other reasons.
Chinese and Indian soldiers have been locked in a face-off for over a month after Indian troops stopped the Chinese army from building a road in the area.
Referring to Chinese military's recent live-fire exercise in the mountainous Tibet region, the government sources said it was a routine drill and will be an exaggeration to link it with the border face-off.
China's military on Tuesday had said it conducted the exercise to test its strike capability on plateaus.
China has been ratcheting up rhetoric against India in the recent weeks following the face-off between the armies of the two nation in the Bhutan tri-junction.
Foreign Secretary S Jaishankar, while briefing a parliamentary panel on external affairs on Tuesday, maintained that New Delhi is engaged with Beijing in defusing tension through diplomatic channels.