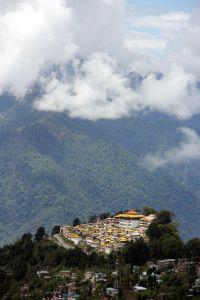 Government has no plans to create a separate time zone for 7 North Eastern states, Rajya Sabha was informed on Thursday.
Minister of State for Development of North Eastern Region Jitendra Singh also denied that the region was wasting a huge amount of electricity at home and offices in absence of a separate time zone.
A scientific study based on regional load curves and several assumptions carried out by the National Institute of Advanced Studies, Bengaluru has indicated a modest saving of power between 1.2 to 1.5 per cent of the total usage if North Eastern Region has a separate time zone, which is not very high, he said replying a written question.
The demand for two time zones in India had first come from the North-Eastern states in the mid-1990's with the reasoning that the sun rises in the region between 4:30 am and 5:00 am -- at least 1 hour ahead of the rest of the country.
Noted film maker Jahnu Barua and several students organisations in the North East have been quite vocal in raising the demand for past several years, saying many nations worldwide follow different time zones within their territory.
India currently follows a time, which is 5-1/2 hours ahead of the international standard, Greenwich Mean Time.
Russia has 11 time zones, while the US and Canada have 6. However, China, which is much broader than India, sticks to only one time zone, the largest country to do so.
The decision generally rests with the country, taking into account its convenience and international conventions.