Bombay or Mumbai?
Was a senior minister miffed by a breach of protocol?
Why did the police commissioner not find a place on the dais?
Vignettes from 'Make in Mumbai.'
Text: Prasanna D Zore/Rediff.com. Photographs: Satish Bodas/Rediff.com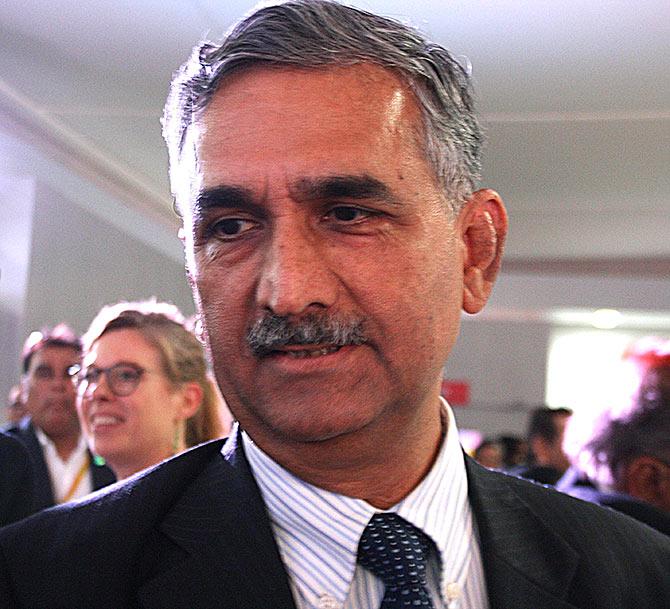 Mumbai Police Commissioner Dattatray Padsalgikar's name was called out to take a seat on the dais at a 'Make In Mumbai' event on Monday, February 16,, but his name was not among the dignitaries mentioned on the dais.
The former Intelligence Bureau special director got up from his seat no sooner his name was called, but retraced his steps after walking a few steps, having not found his name among those on dais.
Padsalgikar was grace personified while returning to his seat, positioned right between the seats reserved for 'chief executive officers' and 'honourable MPs and MLAs'.
When asked about the goof-up, he told Rediff.com that his name was called out due to a mix up of two separate lists.
It turned out that the lady announcing the names of the guests "by mistake" read his name from the paper that was kept just under the list that had names of dignitaries that were supposed to speak at 'Make In Mumbai'.
Padsalgikar was supposed to speak at the next seminar 'Mumbai: The Business Destination' and not at the 'Make In Mumbai' seminar that was lined up first.
Later, the Mumbai CP spoke at length during the 'Mumbai: The Business Destination' seminar on how he and his police force plan to keep the city safe so that it can transform itself into an international financial services centre.
Padsalgikar's 'no-airs-around-me' attitude impressed us! Seems like ',em>achche din' for Mumbaikars.
***
Old habits die hard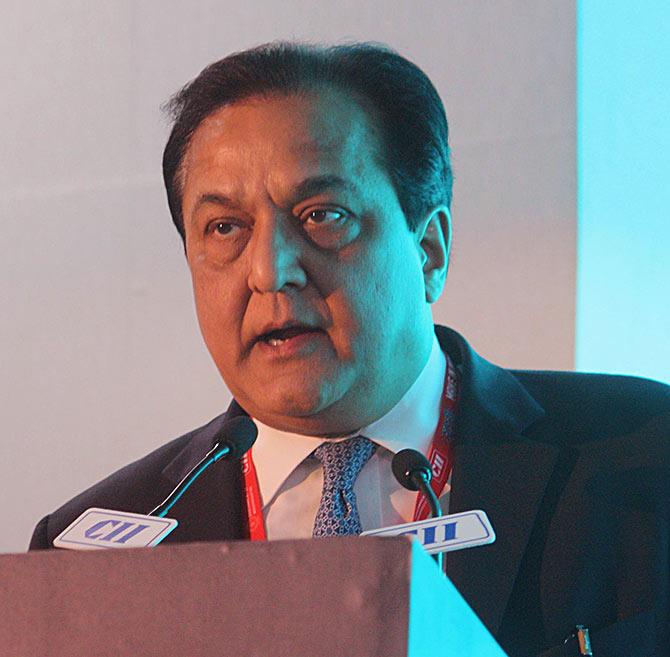 Rana Kapoor, managing director and chief executive officer, Yes Bank, who spoke during the 'Make In Mumbai' seminar, was not sure if he should refer to the "divine city" he came to when he was just 23 and where he achieved great success as Bombay or Mumbai.
When Kapoor began his talk, for about ten minutes he kept referring to the city as Bombay.
Midway through his speech, Kapoor changed Bombay to Mumbai and for the next 10 odd minutes kept calling his "karmabhoomi" as Mumbai.
A couple of minutes before he concluded his address, Mumbai had once again changed into Bombay.
Snehal Amberkar -- Mumbai's Mayor who belongs to the Shiv Sena which takes fierce pride in calling the city Mumbai and which had staged violent protests to get the city named thus -- said "sometimes it happens because of old habits."
Kapoor, who had all through his address, handsomely praised Maharashtra Chief Minister Devendra Fadnavis and Prime Minister Narendra Modi as "dynamic and brilliant leaders", while concluding his speech, said, "the dynamic leadership of our Prime Minister Manmo..." Before he could rattle Dr Singh's full name, the banker quickly made a course correction.
Old habits, as they say, die hard!
***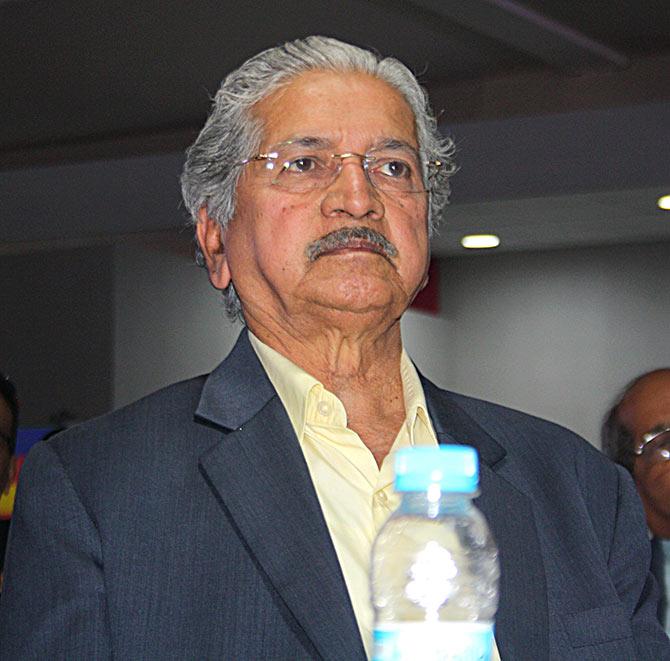 This man's disinterested in his kursi
Maharashtra Industries Minister Subhash Desai, who was listed among those to speak at 'Make In Mumbai', arrived 15 minutes late for the seminar. He then sat in the audience without taking his seat on the dais.
Promptly, reporterial tongues began to wag that Desai was miffed because protocol was not followed.
As a senior minister in the Fadnavis cabinet, he should have been seated next to the CM, but instead, his seat was positioned next to Minister of Higher and Technical Education Vinod Tawde.
During his address, Rana Kapoor request the industries minister to "take your seat," but Desai did not budge.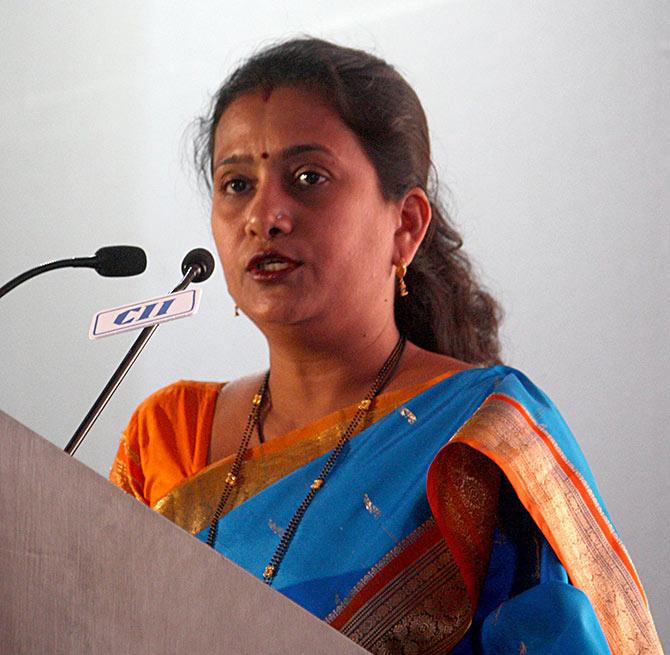 The media speculation grew after Desai left midway. "You media always think negatively," Mayor Snehal Ambekar retorted when asked about the reason for the minister's exit.
"He left because he had to meet Uddhavji and bring him to the seminar," Ambekar explained.
Desai did return with Shiv Sena President Uddhav Thackeray, but much after the 'Make In Mumbai' seminar ended.