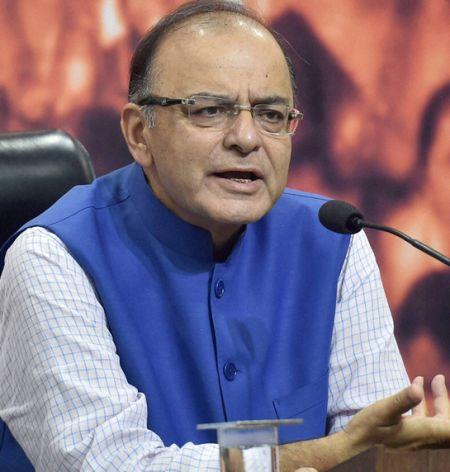 A Delhi government inquiry report on the affairs of the capital's cricket body Delhi & District Cricket Association does not even mention the name of Union Finance Minister Arun Jaitley who has been under opposition attack over the alleged irregularities during his tenure as its chief.
The 237-page report by a three-member committee headed by Principal Secretary in Vigilance Department Chetan Sanghi has said that considering the "large number of allegations against DDCA", the cricket body should be immediately suspended by the Board of Control for Cricket in India.
Without any mention of Jaitley anywhere in the report, the committee made host of observations about alleged irregularities by DDCA which include construction of the corporate boxes without prior approval of the authorities and complaints of forgery in age-verification certificates.
The panel slammed BCCI for its "inaction" in the affairs of DDCA and had recommended that Delhi government should approach the Supreme Court with a request to have Justice Lodha Committee advice regarding streamlining of the functioning of the cricket administrator.
The Supreme Court-appointed Justice R M Lodha committee, which probed the IPL betting scandal, is currently working on its recommendations to reform the way the BCCI functions.
Jaitley, who headed the DDCA between 1999 and 2013, has been under opposition attack even though he has maintained his innocence.
A probe by Serious Fraud Investigation Office during the United Progressive Alliance tenure also had found nothing against Jaitley.
Delhi Chief Minister Arvind Kejriwal had alleged that CBI had raided his office to check the files on DDCA.