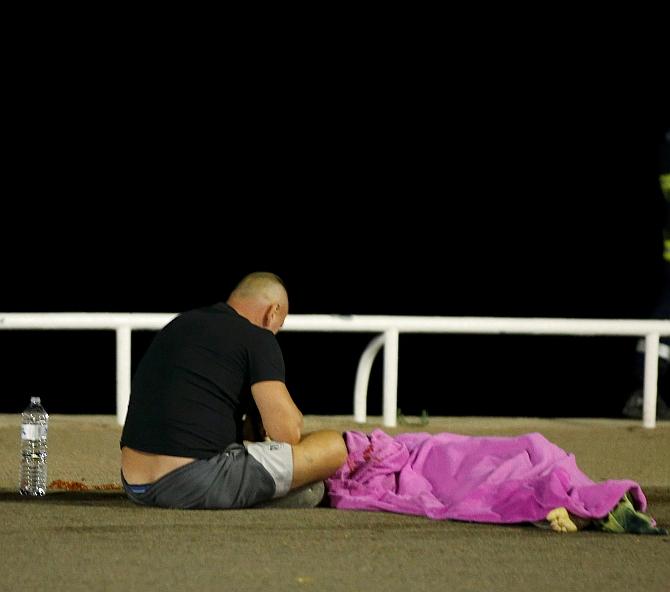 No Indian is reported to be affected in a terror "attack" in the French Riviera city of Nice where at least 84 people were killed and dozens injured when a large truck rammed into a crowd celebrating Bastille Day.
"I have spoken to our Ambassador in France Shri Mohan Kumar. He has again confirmed that all Indians are safe," External Affairs Minister Sushma Swaraj tweeted.
The Indian embassy in Paris had opened a helpline 33-1-40507070.
Earlier, external affairs ministry Spokesperson Vikas Swarup said "Our Ambassador in Paris is in touch with the Indian community in Nice. So far no report of any Indians affected." The attack was of an "undeniable terrorist nature," French President Francois Hollande said in a televised national address, confirming that "several children" were among the dead.
At least 84 people were killed and dozens others critically injured late last night when the truck ploughed through a crowd attending Bastille Day celebrations.
The driver of the truck was shot dead after barrelling two kilometres through the crowd, sending hundreds fleeing in terror and leaving the area strewn with bodies.
The attack comes eight months after Islamic State terrorists attacked Paris nightspots, killing 130 people and dealing a hard blow to tourism in one of the world's top destinations.