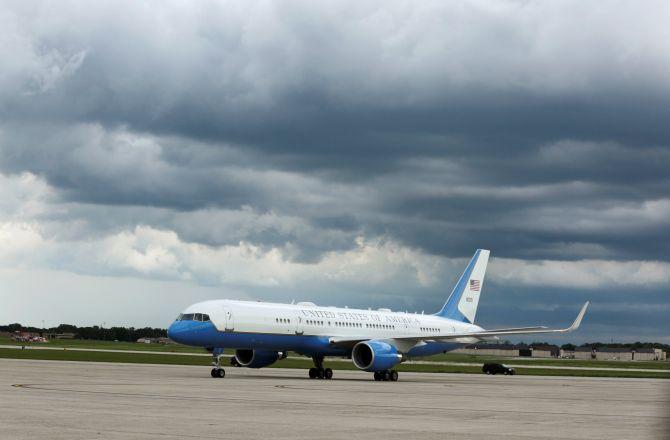 The highly-secured Joint Base Andrews near Washington, DC, the home base of the United States presidential plane Air Force One, was briefly locked down on Thursday after reports of an active shooter at large, but the military later gave an "all clear".
"JBA is currently on lockdown due to a report of an active shooter. All personnel are directed to shelter in place," said a JBA tweet.
The incident was reported at the Malcolm Grow Medical Facility around 9 am local time.
First responders were rushed to the scene. All personnel were asked to shelter in place.
"The base was scheduled to conduct an active shooter exercise, however, reports of a real-world active shooter situation were reported," JBA said in another tweet.
About 90 minutes later JBA tweeted that the lockdown on the base has been lifted.
"All Clear" for the base with the exception of Malcolm Grow medical facility, another tweet said.
Confusion over the exercise was believed to have led to the lockdown.
Joint Base Andrews is home to thousands of military personnel and their families, and the home base of the US presidential plane.
The base is located about 24 kilometres from the White House.
The military installation was placed under lock down in May after a woman claiming to have a bomb strapped to her chest arrived at the visitor centre. The woman was apprehended and the claim turned out to be a hoax.