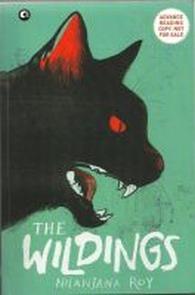 Journalist, book critic and author Nilanjana Roy has won the 2013 Shakti Bhatt First Book Prize for her debut novel The Wildings.
The book, "with its eccentric, lovable characters, all billis with earthy desi names, is a well-paced, delightful novel, chiefly about felines, that will strike a chord with animal lovers of any age, even the very young", according to Rediff.com's Vaihayasi Pande Daniel.
The other contenders for the award this year were Boats on Land by Janice Pariat, India Becoming by Akash Kapur, The King's Harvest by Chetan Raj Shreshta, Foreign by Sonora Jha and A Pleasant Kind of Heavy and other stories by Aranyani.
Roy's narrative was chosen as the best among the lot by a panel of judges compromising novelist Meena Kandasamy, author Sunil Khilnani and novelist Niven Govinden.
"We all felt that this was an incredibly strong shortlist in an incredibly strong publishing year. The confidence and ambition of each of these first books was wonderful: stories and voices to lose yourself in, to learn from, to feel," said Govinden.
Kandasamy added, "Somewhere along the way, we have appropriated and internalised the idea that feelings/emotions/drama belong to the realm of human beings, and The Wildings, by throwing light on a world that we do not bother visiting even in our thoughts, alerts us to existences that are not acknowledged merely because they speak a language that we do not comprehend, because they do not alter our convenient rigmaroles of everyday life".
Click here to read a delightful interview with Nilanjana Roy