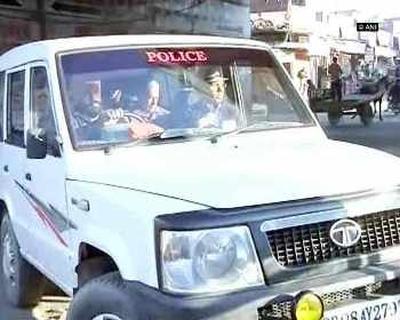 A National Investigation Agency team arrived at the Pathankot air force base on Wednesday to begin the probe into the terrorist attack.
The NIA officials were seen examining the bodies of the slain terrorists along with a team of forensic experts.
The NIA had on Tuesday said that it expected cooperation from Islamabad for tracing the perpetrators of the Pathankot attack, saying it was clear that the terrorists were from Pakistan on the basis of the calls they made.
According to reports, the NIA team is also questioning Gurdaspur Superintendent of Police Salwinder Singh, whose vehicle was hijacked by the terrorists when he was returning after offering prayers at the 'Pir Baba'.
Reports say that the account given by Singh about his captivity and release raised serious questions due to the inconsistent statements given by him.
Singh had earlier rubbished allegations that the claims made by him were not given credence by the Punjab Police for hours.
"I informed the police as soon as I could. I completed my responsibility. They believed me completely. If you expect that I must have fought against them, then they would have killed me. They were five armed men," he had said.
Pakistan Prime Minister Nawaz Sharif had called up Prime Minister Modi on Tuesday and assured that their government was working on the leads and information provided by the Indian Government on the Pathankot attack, adding that they would investigate the matter.
He also appreciated New Delhi for showing maturity in its statements post the terror attack on the Pathankot air base while asserting that terrorists were trying to disrupt the efforts to bring peace between the two countries.
The operation against the terrorists at the air base entered its fifth day today as security forces continue to carry out combing operations to smoke out any remaining terrorist.