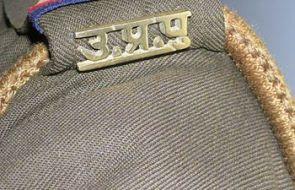 National Commission for Woman on Monday said it will summon the Uttar Pradesh Police chief to ask what his force is doing to prevent increase in rape cases there and observed that fear of police in the state has diminished and goons were ruling the roost.
"So many gangrapes are happening. I am issuing a notice to the DGP. I will summon him and ask what police are doing," NCW chief Mamta Sharma told reporters.
Asked whether the DGP would have to personally appear before the Commission, she said, "Yes, summon means he will be called to the office," adding he will be asked about action taken to check increasing incidents of rape in the state.
She observed that fear of police has diminished in the state and goons were ruling the roost.
"I know that society's psyche should change but despite that police has a big role to play. Fear of police has diminished and goons are ruling. That is why all this is happening," she said.
Two cousins, aged 14 and 15 years, were allegedly gangraped and murdered and their bodies found hanging from a tree in a village in Ushait area in Badaun. The girls went missing on May 27 and their bodies were found the next day.
Five accused -- three brothers Pappu Yadav, Awadhesh Yadav and Urvesh Yadav and constables Chhatrapal Yadav and Sarvesh Yadav -- have been arrested in the case that has sparked nation-wide outrage.
In another incident, a 22-year-old girl was allegedly gangraped, forced to drink acid and later strangulated to death in Baheri area in Bareilly.
The victim's body was recovered from a field in Aithpura village on Saturday with her face mutilated. Her post-mortem report, which was received today, found that she was gangraped and later strangulated.