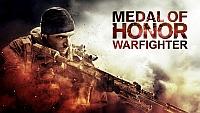 Seven members of United States Navy SEAL Team 6, including one involved in carrying out a raid that killed Al Qaeda chief Osama bin Laden in Pakistan, have been reprimanded for allegedly divulging classified information for a video game, senior Navy officials said on Friday.
The seven members of Navy SEAL, part of an elite force that operates in shadows, were sanctioned for dereliction of duty, disclosure of classified material and violating orders while serving as paid consultants for the development of the 'Medal of Honor: Warfighter video game, CBS news reported.
They received a punitive letter of reprimand and forfeiture of a half month's pay for two months. Four other members of the team, who have since transferred out of the unit but are still on active duty, are under investigation.
US broadcaster CBS said the SEALs are part of the famous SEAL Team Six, famed for carrying out the raid that killed Al Qaeda chief Osama bin Laden on May 1, 2011 in garrison city of Abbottabad in Pakistan.
The game, produced by Electronic Arts, does not recreate the bin Laden raid, but it does portray realistic missions, such as an attack on a pirates' den in Somalia.
It is unclear what secrets members of SEAL Team Six gave away, but while serving as consultants for the game for two days this spring and summer, they used classified material which had been given to them by the navy.
The deputy commander of Naval Special Warfare Command, Rear Admiral Garry Bonelli, issued a statement acknowledging that nonjudicial punishments had been handed out for misconduct, but he did not offer any details.
"We do not tolerate deviations from the policies that govern who we are and what we do as sailors in the US navy," Bonelli said. He alluded to the importance of honouring nondisclosure agreements that SEALs sign.
The two main complaints against the SEALs were that they did not seek the permission of their command to take part in the video project and that they showed the video designers some of their specially designed combat equipment unique to their unit, said a senior military official.