Mohammad Akram Pasha is an educated youngster from Nanded in Maharshtra, who was in Bangalore as part of an operation to assassinate, reports Vicky Nanjappa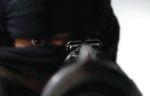 Mohammad Akram Pasha, 25, speaks flawless English and has no qualms admitting that he had come to Bangalore to eliminate journalists and Hindu leaders. Currently on a body warrant in Maharashtra, the Bangalore assassination plot was not the first time Akram has been involved in such a mission. A similar operation was planned in Maharashtra as well where Hindu leaders were targeted.
On Thursday, the Delhi police arrested three operatives of the Indian Mujahideen; one of them being from Maharashtra. Police sources say that during questioning Akram revealed the name of one of the youngsters, which helped them carry out the arrest and prevent the attack.
Akram, according to the police, is associated with the Lashkar-e-Tayiba and is part of the same module that Abu Jundal (key handler in the 26/11 Mumbai attack) was part of. Although the two have never been in contact, Akram too subscribes to the same ideology.
Akram, who hails from Nanded in Maharashtra, during interrogation, was calm and composed, answering questions with confidence.
The last time he was produced before a court in Bangalore, Akram was asked whether he was aware of the charges pressed against him and whether he would like to be told about it. Akram replied saying that he was aware of what he was booked for.
When asked why he had come to Bangalore, he answered, "I came here to kill journalists and that was my mission." To a question as to who was guiding him in this operation, he said it was Zakir Ustaad. "I have no qualms in admitting the mission I was about to undertake."
Police officials say that Akram is no ordinary operative. He is firm on his decisions, calm during his operations and takes pride in what he does. He is part of a rung comprising several youth who are disgruntled with some pro-Hindu persons, and has taken it upon himself to eliminate them.
The original plan of an assassination was devised in Maharashtra. Akram was part of that plan. Around the same time that plan was being chalked out, it was decided by Zakir Ustaad (still absconding) that a major operation needed to be undertaken in Bangalore and Hubli. While Ustaad oversaw the recruitment of youngsters in Karnataka, Akram was sent to guide the operation. However, when the first round of arrests took place, Akram tried to flee Bangalore but was apprehended.
His interrogation led to the arrest of three persons in Maharashtra. He also provided information on operatives planning to carry out attacks in Delhi and Bodhgaya in Bihar as a result of which three more operatives were picked up on Thursday.
The police had earlier claimed that the assassination plot was an independent operation. But today it is clear that there was a Lashkar angle to the operation, as Akram was part of the group.
Officials in the Intelligence Bureau say that the Lashkar has various wings and modules and this was one of it. After youngsters are recruited from across India they are divided into separate groups. One of these groups handles only assassinations. Both Ustaad and Akram were part of this group.
While looking at the entire plot and the manner in which it has unfolded, it appears that Akram was way above in the command chain. The police say he is highly trained, dedicated and committed to the cause, which is why he was assigned the important task of overseeing the operation. Zakir Ustaad, his boss, took up the responsibility of coordinating with the foreign handlers and sending out instructions.
The police say that maximum number of recruitments was taking place from Maharashtra. Ever since the Nanded module of an extremist Hindu group was busted, the recruitments to carry out counter strikes has gone up, the police say. As part of the assassination plan, they were selecting educated youngsters as the operation required research and also a great deal of precision. Akram is still being questioned by the police and over a period of time they expect him to reveal more about a possible link with other groups and also other operations they have planned in other parts of the country.