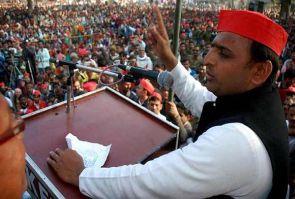 With tension running high in riot-hit Muzaffarnagar, the Centre on Monday offered to provide additional paramilitary forces to Uttar Pradesh to assist the local administration in dealing with the situation.
Minister of State for Home RPN Singh said 5,000 paramilitary force personnel have already been sent to violence-hit areas of Uttar Pradesh, in addition to Army personnel.
"If necessary, we are ready to provide more forces," he told reporters.
Singh said peace seems to have returned to Muzaffarnagar for the time being as no violence has been reported from the Western Uttar Pradesh district since Sunday evening.
"But tension is running high. The Central government is ready to provide all necessary help to Uttar Pradesh to bring back normalcy," he said.
The Minister said Home Minister Sushilkumar Shinde has already spoken to Uttar Pradesh Chief Minister Akhilesh Yadav while Union Home Secretary Anil Goswami is in regular touch with UP Chief Secretary Javed Usmani and reviewing the prevailing situation in Muzaffarnagar.
Singh said apprehending communal trouble, Cabinet Secretary Ajit Seth had held a meeting with top civil and police officers of seven states in New Delhi on Friday where they discussed threadbare the situation arising out of communal tension.
Officials sources said the Centre has asked the state government to take necessary steps to ensure that communal tension does not spread to other parts of the state.
If necessary, steps like preventive arrest and house arrest of those who may create trouble to disturb peace should be taken, the sources said.
So far 30 people lost their lives in communal violence in Muzaffarnagar.