This is what you call dangerous in love!
A Bengaluru-based techie killed his wife, tried to get his friend arrested, so that he could get closer to the friend's wife whom he was in love with.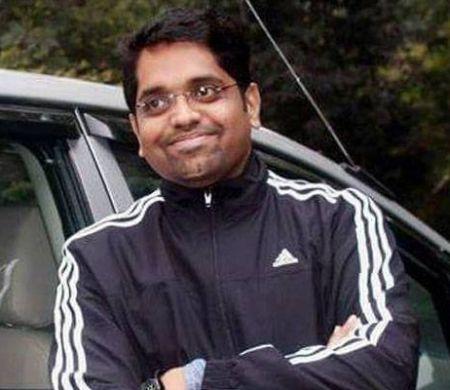 Gokul Machery killed his wife and passed it off as an accidental death.
In a new twist to hoax calls that delayed seven international flights from Bengaluru and Delhi airports, a city-based executive has been arrested with the suspect confessing he did it to get his friend into trouble as he was infatuated with his wife.
Giving a sinister turn, the 37-year old executive also allegedly revealed during interrogation that he had fatally assaulted his wife in July and made it appear to be an accidental death, police said.
The executive, Gokul Machery, working with a private firm had sent WhatsApp messages on Saturday after procuring a SIM based on the identity of his friend, police said.
He wanted the police to initiate an inquiry against his friend and defame him so that he could get closer to his wife, police said. Both lived in the same apartment complex.
In his messages to the Kempegowda International Airport, he had claimed that bombs been planted in three international flights. Security checks were carried out leading to the delay of the flights.
KIA terminal manager on duty had received messages on Whatssapp from a local mobile number, threatening to blast three flights with specific details besides the airport cargo section.
The threat that also mentioned about "Islamic State wins" and "get ready to see the firework above sea today," had created a scare at the KIA.
As the threat was specific in nature pertaining to the flights Lufthansas (LH-755) and Saudi Arabiain Airlines (SV-5643), the two flights which were on the ground were immediately vacated and thoroughly checked and cleared to fly subsequently, police said.
However, one flight of Air France (AF-191) which had already taken off an hour back was called back, passengers de-boarded and the whole flight was thoroughly checked before it was cleared to fly again.
During questioning, Gokul also confessed that he had murdered his wife in July, police said. He had bought liquor, which his wife had consumed and after a verbal argument regarding shifting back to Delhi, he pushed and assaulted her with a blunt weapon causing her death, they said.
Later, Gokul informed his neighbours his wife was consuming alcohol and he fell asleep and later found his wife dead. He claimed that she slipped and hit her head on the TV stand accidentally.
Police had then registered a case of unnatural death at Madiwala Police station
Gokul was on Monday produced in a court, which remanded him to police custody for two weeks.
Police first questioned Gokul's friend and his wife. Based on the information obtained from them, they zeroed in on Gokul. Police said Gokul was transferred to Bengaluru in March this year.
With the intention of defaming his friend, Gokul in the last week of June stole a photograph of him and his daughter, his graduation certificate photocopy and passport photocopy and got a SIM in his name.
Police said Gokul also bought a smart phone by paying cash billed in his name and created a Facebook ID on which he had posted some objectionable content to implicate his friend.
Gokul used his official number to communicate with his wife Anuradha, who was working in Delhi, on Whatsapp in the name of Aasha the astrologer. Through an Email ID in the name of Aasha he convinced her to go for a legal separation, they said, adding he too had consulted an advocate for divorce.
According to police, Gokul also confessed that he sent threatening messages and spoke to Delhi airport. He had also sent a threatening message to an industrialist.
The case has been handed over to Central Crime Branch of Bengaluru police.