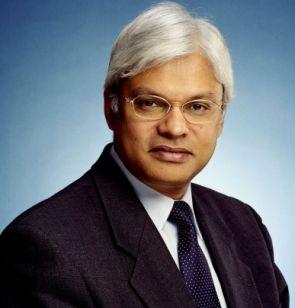 Mumbai-born Ashley Tellis, a former White House official and renowned India expert, could be appointed the next United States ambassador to New Delhi by president-elect Donald Trump who is preparing his own pivot to Asia policy, a media report said.
According to Washington Post, Trump's Asia appointments are outpacing those for other regions and include top Asia hands.
Transition sources said Trump is close to selecting 55-year-old Tellis to be the next US envoy to India to replace Richard Verma who was appointed US Ambassador to India by outgoing President Barack Obama in 2015.
Verma will depart as US Ambassador to India on January 20.
"Tonight I told @SrBachchan I will depart as US Ambassador to India on January 20; it has been a great honour to serve in #IncredibleIndia," Verma tweeted after a meeting with superstar Amitabh Bachchan on Sunday.
-- It is refreshing to deal with Modi: When Ashley Tellis spoke to Rediff.com
Tellis is at present a senior fellow at the Carnegie Endowment for International Peace, a Washington think-tank.
While on assignment to the US Department of State as senior adviser to the under secretary of state for political affairs, he was intimately involved in negotiating the historic civil nuclear deal with India.
Previously, he was commissioned into the Foreign Service and served as senior adviser to the ambassador at the US embassy in New Delhi. He also served on the National Security Council staff as special assistant to the president and senior director for strategic planning and Southwest Asia.
Prior to his government service, Tellis was senior policy analyst at the RAND Corporation and professor of policy analysis at the RAND Graduate School.
He is the author of India's Emerging Nuclear Posture (RAND, 2001) and co-author of Interpreting China's Grand Strategy: Past, Present, and Future (RAND, 2000).
The paper said public discussion of Trump's foreign policy has focused on the fight against terrorism and the US relationship with Russia, and since the election the president-elect has nominated no one with Asia expertise to a senior position in his administration.
"That's fuelled concern among US Pacific allies about where the region will stand among White House priorities during the next four years," it said.
"Behind the scenes, however, the Trump transition is preparing its own pivot to Asia. As the team that will implement that policy takes shape, what's emerging is an approach that harkens back to past Republican administrations -- but also seeks to actualise the Obama administration's ambition of enhancing the US presence in the region, it said.