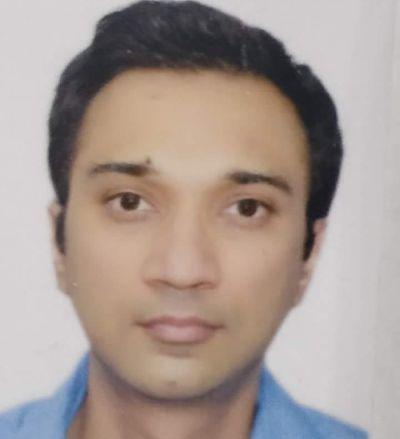 A 39-year-old senior bank executive, who had gone missing five days ago, was found murdered, with the police claiming on Monday that robbery was the motive of his killing.
The police said Siddharth Sanghvi, a vice-president of the HDFC bank, was killed for Rs 30,000.
The accused Sarfaraz Shaikh alias Rais, who worked at the parking bay of Kamala Mills where the victim's office is located, has been arrested, the police said.
Sanghvi had not returned home last Wednesday after which his family had lodged a missing complaint at the N M Joshi Marg Police station in Central Mumbai.
A resident of upscale Malabar Hill area in South Mumbai, the victim had office in Kamala Mills compound in Parel, Central Mumbai.
Three days after Sanghvi went missing, his father received a call, with the caller telling him that his son was safe and he need not worry.
Investigations revealed that the call was made from Sanghvi's phone from Navi Mumbai, although the sim card was different, the police said.
The police found that the phone was in possession of Sarfaraz Shaikh alias Rais.
He was taken into custody and interrogated, during which he allegedly confessed to murdering the Sanghvi for money, the police claimed.
Shaikh was arrested on Sunday night, Deputy Commissioner of Police (Zone III) Avinash Kumar told reporters.
During questioning, the accused told the police that he was in need of about Rs 30,000 to pay EMI for a loan taken for buying a motorcycle, Kumar said.
Thus, he attempted to rob Sanghvi, the DCP said.
A scuffle broke out between the two and led to the murder, the DCP said.
The incident took place in the parking area on the Wednesday evening, he said.
After committing the crime, the accused stuffed the victim's body in his car and disposed it at Kalyan in the neighbouring Thane district, the official said.
Shaikh, who also works as a cab driver, later, dumped the car in Navi Mumbai, he added.
The vehicle was recovered on Friday with some blood stains on it, Kumar said.
"Based on the information provided by Shaikh, we recovered the body this morning," the official said.
The body had some injury marks around neck and has been sent for post-mortem, he said.
A knife, which was allegedly used to commit the crime, has been recovered, the DCP said.
Initially, the accused was booked under Indian Penal Code sections 364 (kidnapping) and 365 (abducting with intent secretly and wrongfully to confine person).
Following recovery of the body, IPC sections 397 (robbery) and 302 (murder) have been added, the official said.
The accused was produced before a court which remanded him to police custody till September 19.
Further investigation is underway.