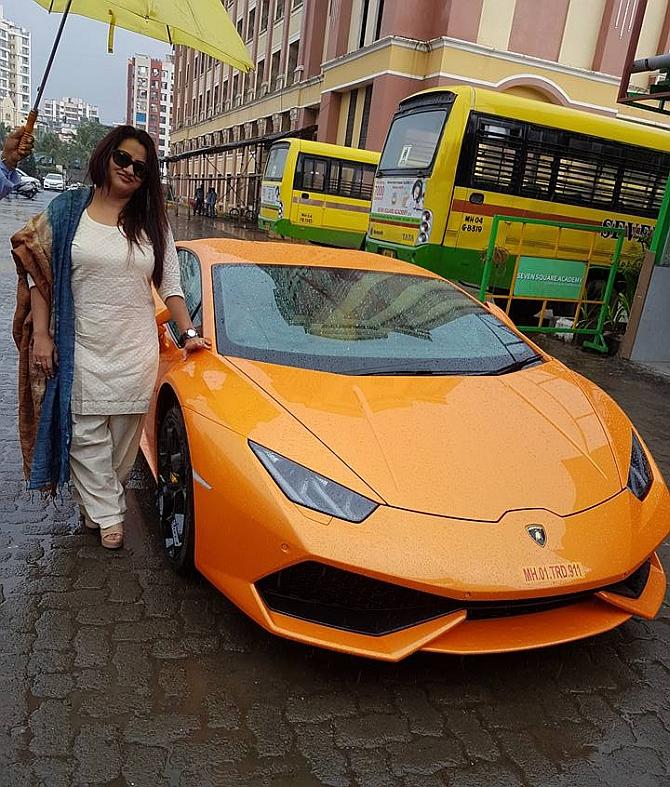 What is the last thing you would expect one to do with a Lamborghini Huracan, which costs a whopping Rs 5.5 crore? Bang it somewhere.
Well, that's exactly what BJP MLA from Mira-Bhayander, Narendra Mehta's wife Suman did.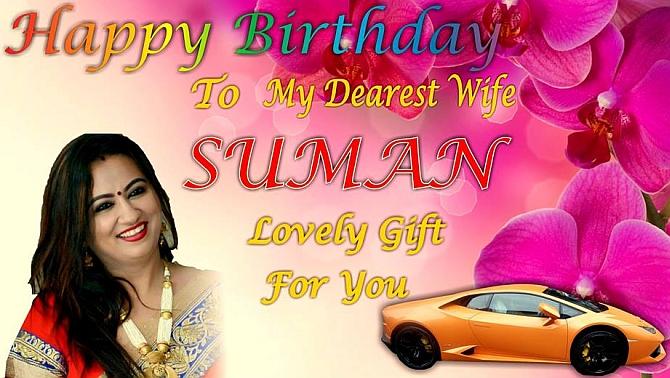 Three days ago, Mehta posted on his Facebook profile, "Happy Birthday To My Dearest Wife Suman..." and gifted her a 'saffron' Lamborghini.
On Tuesday, Mrs Mehta decided to hop in and go for a drive. However, she ended up ramming into a stationary auto rickshaw and almost missed running over two to three pedestrians on the Mira Bhayander Road, in Thane district abutting Mumbai, on Tuesday afternoon.
IMAGE: The out-of-control Huracan rams into the autorickshaw. Video: ANI
Meanwhile, the video clip showing the Lamborghini hitting the auto-rickshaw in Bhayandar township has gone viral. A young boy seated on the rear seat is seen alighting from the car after it rammed into the rickshaw. The video also shows Mehta rushing towards the front of the car to look for damages.
According to witnesses, Suman lost control of the car seconds after she started driving while trying to take a turn and rammed it into a stationary auto rickshaw.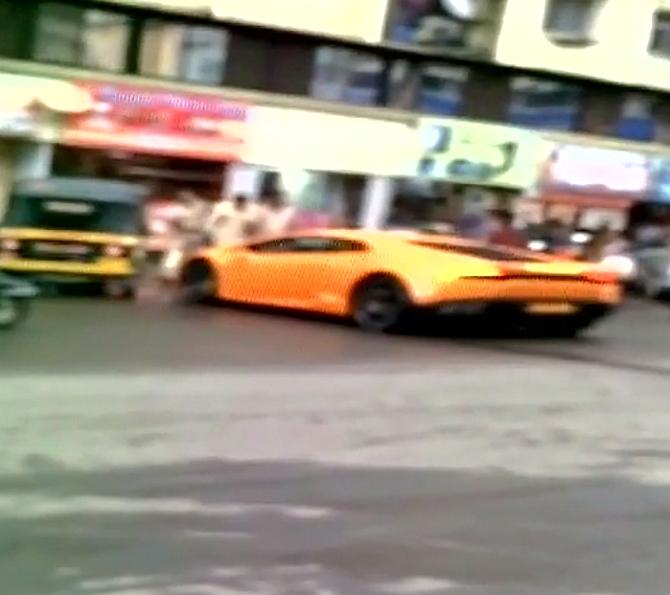 IMAGE: The autorickshaw was pushed away after collision with the Huracan. Photograph: ANI
The Thane (Rural) police said no case had been registered so far.
Mehta too played down the incident.
"Yes, my wife was driving the car, but there was no damage to anyone. Car just touched the auto. The car just touched the auto rickshaw. If it had rammed into the rickshaw, the car also would have been damaged," the MLA told ANI.
"My wife has 18 years of experience and has driven an Audi and other imported cars. The car just touched the front of the auto and it was not damaged. Road-side mechanics cannot repair the car, which is currently parked in school premises," he said.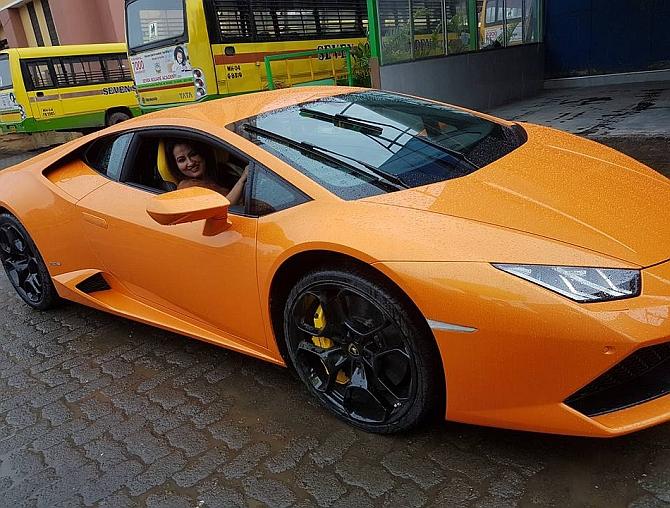 IMAGE: After the accident, Mrs Mehta posted this on Facebook: This is me & my lovely Caaaaaaaar. Both are fine & plzzzzzzzzzzzzzzzz stop interpreting anything wrong. Photograph: Suman Mehta/Facebook
For petrol-heads' sake, the Huracan has a 5.2-litre naturally aspirated V10 engine, which punches out 610bhp at 8250 rpm and develops peak torque of 560Nm at 6500 rpm. The supercar is capable of going from 0-100km/h in just 3.2 seconds.
It can hit a top speed of 325km/h while dishing out a meagre fuel economy figure of 6.85 km per litre.