A Congress legislator from Madhya Pradesh has termed Lord Hanuman a tribal.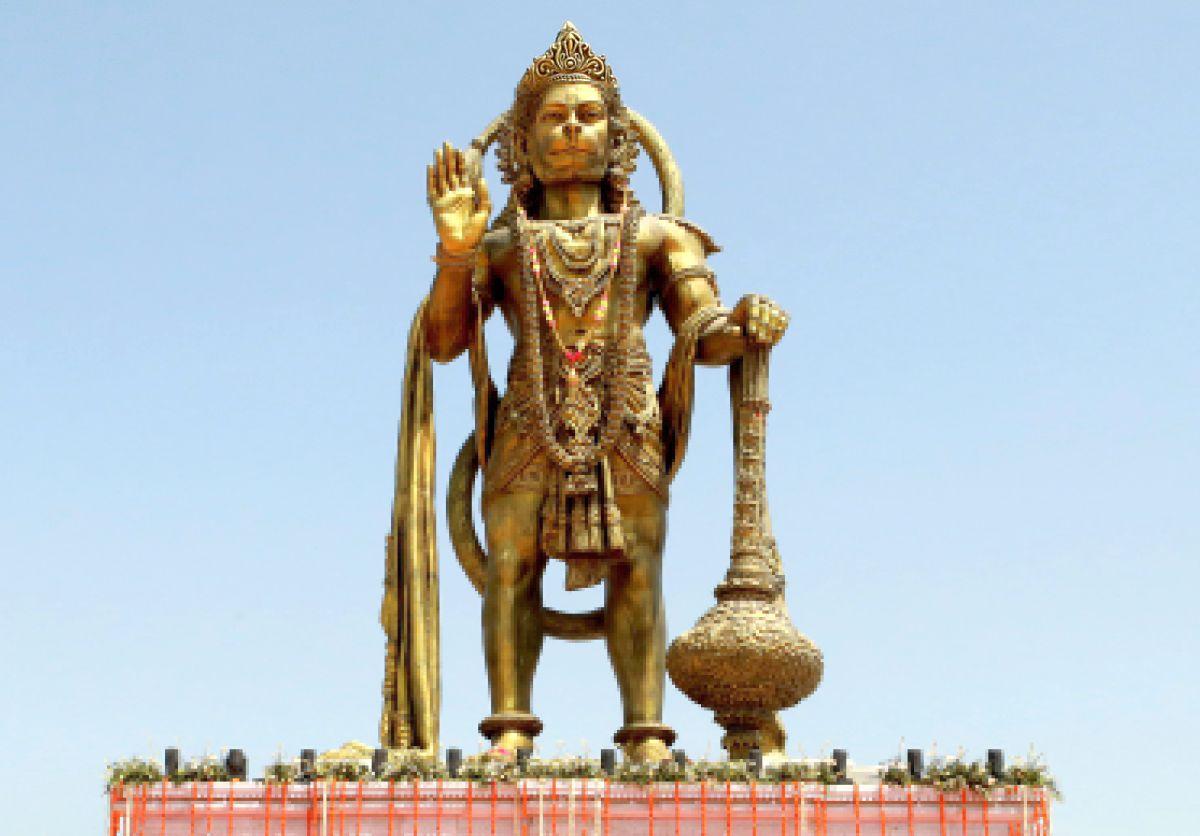 Umang Singhar, a former minister, made the claim at a rally in Dhar district on Friday.
Earlier, another Congress legislator, Arjun Singh Kakodiya, had called Lord Shiva and Bajrangbali, or Lord Hanuman, tribals.
Singhar, who represents the Gandhwani constituency in Dhar district, said that the tribals were the ones who took Lord Ram to Lanka.
Some writers wrote in their stories that there was an army of monkeys, but it was not true, he claimed. All were tribals who lived in the forest, he said.
"Those who write stories give twists. But I say that Hanuman is also a tribal. He had taken Lord Ram to Lanka. So, we are his descendants. We are descendants of Birsa Munda, Tantya Mama and Hanuman. Say with pride that we are tribals," Singhar told a gathering.
Earlier this month, Congress MLA Kakodiya from Barghat constituency claimed that Lord Shiva was a tribal who drank poison to save the world.
"Nectar came out of manthan (churning). Smart people drank nectar and poison was left behind. What to do with that poison? Who drank that poison? Bhole Bhandari (Lord Shiva) who lives in the Himalayas drank it," Kakodiya said.
The legislator went on to say that tribals are called 'Bhole Bhandari'. "The tribals gave life to the world by drinking the poison. Our society is so glorious. All these people came out of us, that's why we respect all of them," he said.
In May, Kakodiya had said that Bajrangbali was a tribal forest dweller who protected Lord Ram and helped him.
"There was no Ayodhya, Kshatriya or Brahmin sena but (it was) the tribal community (that) helped Lord Ram," Kakodiya had said while addressing a public meeting in the presence of MP Congress president Kamal Nath in Udepani village.