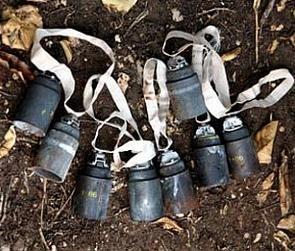 The Anti Terrorist Squad of Madhya Pradesh has arrested four members of the Students Islamic Movement of India and recovered several pipe bombs and detonators from them.
One of the four arrested men is reportedly the nephew of Safdar Nagori, founder of the banned outfit.
The four men were arrested at Ujjain by the ATS, which was acting on a tip-off received from the Intelligence Bureau, police sources told rediff.com.
According to the tip-off, these four people were planning to carry out strikes in Ujjain and other parts of Madhya Pradesh.
Intelligence reports had earlier indicated that the SIMI, which has been active in Madhya Pradesh, has been looking for an opportunity to strike.
The SIMI has been planning such a strike for five years, said the sources, adding that the arrest of Nagori by Madhya Pradesh police had dampened their plans.
The SIMI's unit in Madhya Pradesh had virtually disintegrated after the arrest of its founder. A few cadres of the radical outfit had been planning a major strike to mark the SIMI's resurgence in the state, said the source.
"The seizure of 500 detonators shows the magnitude of the plan they had in mind. They had planned on using some of them in Ujjain and pass on the rest to other SIMI modules in the state. These arrests have averted a possible tragedy," said the source.