Two pieces of plane debris found in Mozambique are "almost certainly" from MH370, Australia and Malaysia have announced, reigniting hopes of solving the world's biggest aviation mystery more than two years after the jet vanished over the Indian Ocean.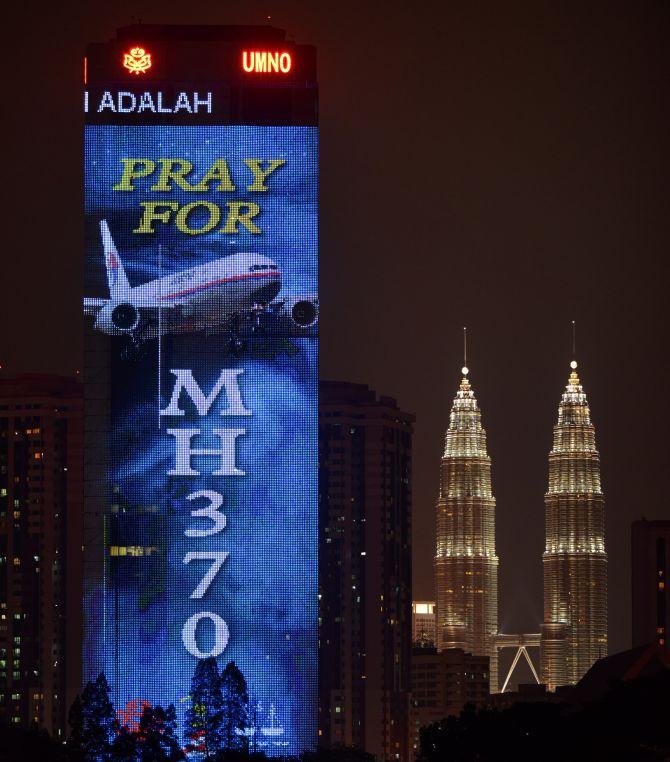 "The analysis has concluded the debris is almost certainly from MH370," Australia's Transport Minister Darren Chester said of the two pieces of debris that comprise a flat grey fragment with the words "No Step" printed along one side.
Malaysian investigators had found the two pieces were consistent with panels from a Malaysia Airlines Boeing 777 aircraft, he said.
"That such debris has been found on the east coast of Africa is consistent with drift modelling performed by (national science body) Commonwealth Scientific and Industrial Research Organisation and further affirms our search efforts in the southern Indian Ocean," Chester said on Thursday.
Until the latest findings, only a wing part recovered from a beach on the Indian Ocean island of Reunion had been confirmed as coming from the Boeing 777 that disappeared over the Indian Ocean on March 8, 2014 with 239 people, including five Indians, on board.
After months of searches and questions, a South African teenager and an American lawyer recently found debris on separate occasions off the coast of Mozambique, renewing hopes of solving the major aviation mystery.
There are 25,000 square kilometres of the underwater search area still to be searched for the missing plane which took off from Kuala Lumpur, Malaysia, en route to Beijing, China.
"We are focused on completing this task and remain hopeful the aircraft will be found," Chester said.
Malaysia's Transport Minister Liow Tiong Lai said investigators had advised that the "dimensions, materials and construction" of both parts conformed to Boeing 777 specifications, while the "paint and stencilling on both parts match those used by Malaysia Airlines".
"As such, both parts are consistent with panels from a MAS Boeing 777 aircraft, and almost certainly are from MH370," he said in a statement.
Meanwhile, officials are arranging to collect and examine a fourth piece of debris, found at MosselBay in South Africa's southern coast on Monday by a local archaeologist.
It apparently bears a part of the logo of Rolls Royce, the British company which manufactures engines for aircraft including the Boeing 777.
Australia is leading the multi-nation underwater search effort to find the plane in the southern Indian Ocean.
Image: A building displays an electronic billboard image of missing Malaysian Airlines flight MH370 in Kuala Lumpur, Malaysia. Photograph: Rufus Cox/Getty Images