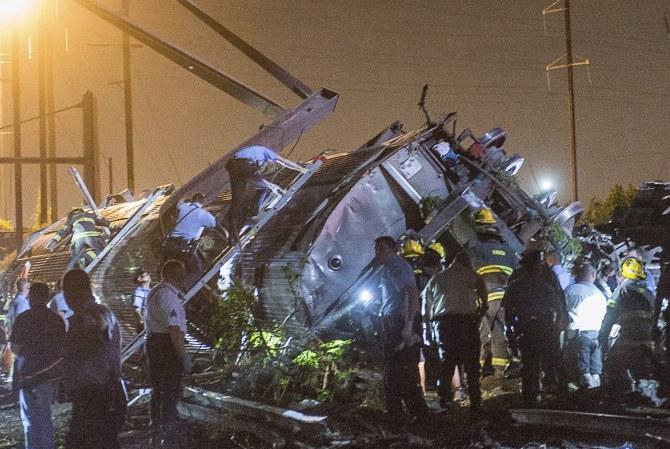 Rescue workers search for victims in the wreckage of a derailed Amtrak train in Philadelphia, Pennsylvania. Photogrqaph: Bryan Woolston/Reuters
At least five people were killed and several dozen injured after an Amtrak passenger train derailed in the Frankford section of Philadelphia Tuesday night, according to officials.
Officials say eight to 10 cars derailed on the 2000 block of Wheatsheaf Lane.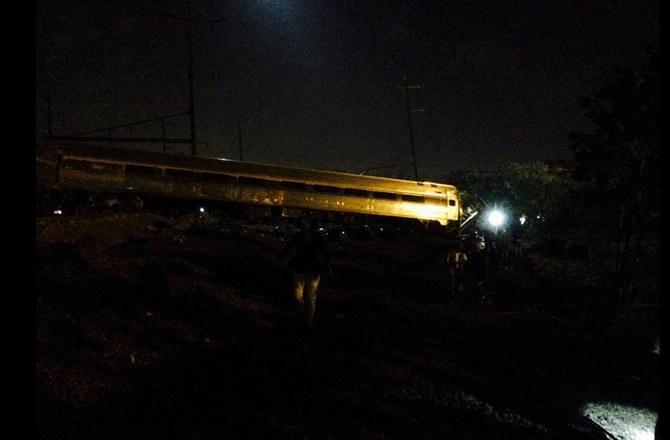 There are no seat belts on Amtrack trains.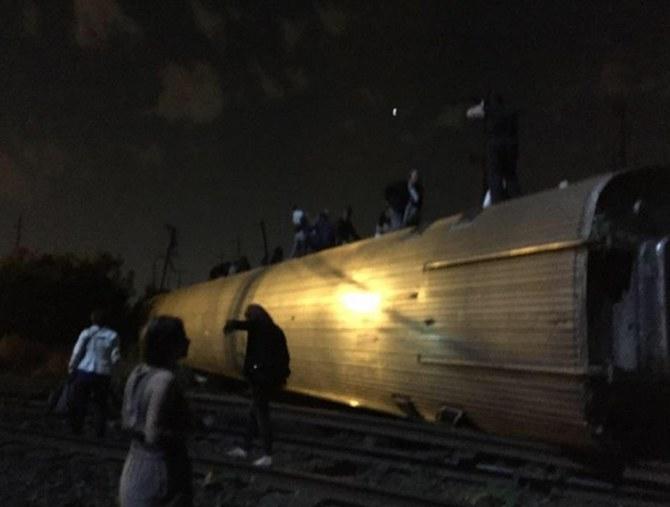 Several journalists tweeted pictures of the incident following the crash. The news spread quickly on the social media, with posts on Twitter describing crews searching for wreckage.
@bethdavidz tweeted: I'm fine. Thank God was on phone and didn't sit in quiet car. That car and others not looking good. #Amtrak crash #philly
#Amtrak 188 passenger: "People were helping each other to get up, helping the people who were trapped."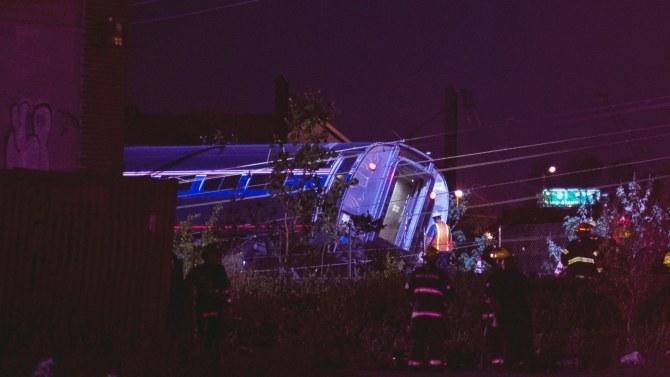 Rescue workers survey the wreckage after an Amtrak passenger train derailed in Philadelphia, Pennsylvania. Photogrqaph: REUTERS/Charles Mostoller
The cause of the crash was unknown. A few minutes after the incident, Amtrak issued this statement: "We are aware of the derailment of Northeast Regional train 188 north of Philadelphia and will provide updates as they become available."
All services between New York
and Philadelphia were also cancelled.
Many of the passengers were taken to Aria Health Frankford.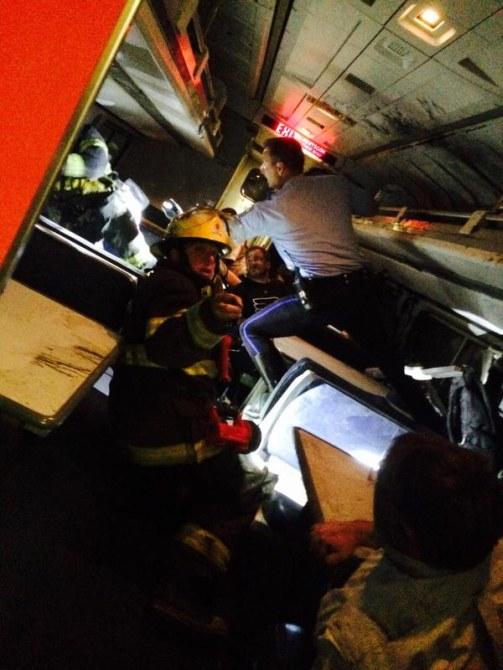 Photograph courtesy: @PatrickMurphyPA /Twitter
Former Congressman Patrick Murphy was on the train and said he helped people. He tweeted photos of firefighters helping people in the wreckage (above).
"Pray for those injured," he said.
Family and friends with questions about those aboard the derailed Amtrak train can call 800-523-9101 for information.
Another Amtrak train had also crashed on Sunday. The train struck a flatbed truck at a railway crossing in Amite, killing the truck's driver and injuring two people on the train.
In March, at least 55 people were injured when an Amtrak train collided with a tractor-trailer that was stuck on the tracks in North Carolina.