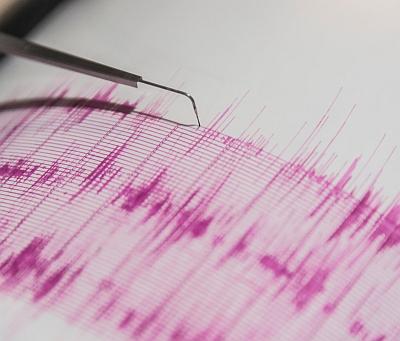 Effects of the strong earthquake measuring 7.9 on the Richter scale that rocked Nepal were felt in several parts of India, including Delhi.
The temblor that occurred at 11:41 am IST, with its epicentre in Nepal, flattened houses, caused huge craters and cracks on roads in the Nepalese capital Kathmandu, and sent people scampering out of their offices and homes. Following this, tremors were felt in several provinces in northern,eastern and north-eastern parts of India, including New Delhi, over 1100 kilometres from the Nepalese capital.
According to Indian meteorological department, tremors were felt in Bihar, Uttar Pradesh, Jharkhand, Rajasthan, Haryana and Punjab, lasting for a minute, triggering panic and forcing people to rush out of their homes and offices.
Prime Minister Narendra Modi, who is keeping a close watch on the situation, spoke to chief ministers of Bihar and Sikkim.
"We are in the process of finding more information and are working to reach out to those affected, both at home & in Nepal," he tweeted immediately after the temblor hit several places in India and the neighbouring country.
Prime Minister Modi also spoke to the President of Nepal Ram Baran Yadav.
"PM is trying to reach Nepal PM Shri Sushil Koirala, who is abroad. He has spoken to President of Nepal Shri Ram Baran Yadav," the PMO tweeted.
Modi asked Union Minister Rajiv Pratap Rudy to make a "quick" assessment of the damage caused due to the earthquake.
"The earthquake was felt in entire north India. Intense shocks were observed in eastern UP and Bihar. Equally, it was felt in sub-Himalayan West Bengal and Himalayan West Bengal and Sikkim.
"Tremors were also felt in entire north India including Delhi, Jaipur, Dehradun and other cities," said L S Rathore, director general of Indian meteorological department.
He said the estimated intensity of the first tremors felt in Delhi was 5 on the Richter scale and lasted about 50-55 seconds.
"After this earthquake there was an aftershock of 6.6 magnitude at around 12.55 pm, also around the same place and the depth (epicentre) is around 10 km," he said.
Rathore cautioned the people to remain alert as aftershocks follow big earthquakes.
"Even now, because it is a big earthquake and aftershocks follow big earthquakes, people should remain cautious. Whenever they feel any movement, they should be alert and come out of buildings because earthquakes of more than 7.0 magnitude have damage potential," he said.
An emergency meeting of the national crisis Mmnagement committee headed by the Cabinet Secretary has been called.
Union Home Minister Rajnath Singh said disaster response agencies are on full alert.
In view of the quake, the Indian Air Force has kept on standby its transport aircraft and helicopters and is awaiting further instructions.
More aftershocks are expected, according to L S Rathore, director general of the Indian meteorological department.
The seismology division of the IMD has attributed the earthquake to the friction between the Indian and Eurasian plates.
"The Himalayan region falls under Zone IV and V. The Indian plate was subducting under the Eurasian plate. This led to release of stress. The phenomena leads to earthquake," J LGautam, head of the Seismology division of the IMD, said.
Gorakhpur, the nearest town on the Indo-Nepal border, recorded a quake of magnitude 6.5 on Richter scale while several places in eastern Indian like Patna, Varanasi andAllahabad recorded the earthquake of magnitude 6, Rathore said.
"The epicentre of earthquake was 7.9, 77 km northwest of Kathmandu in Nepal. The intensity at the epicentre was recorded 9.9. As it moved further, the intensity decreased. Delhi recorded quake of magnitude 5 on the Richter scale.
"Several parts of Eastern Uttar Pradesh, Gangetic West Bengal, Sikkim, Darjeeling also felt termors," Rathore said.
A second aftershock was felt at 12.15 pm, some 10-20 km from where the earthquake first hit. Its magnitude was 6.6 on Richter scale.