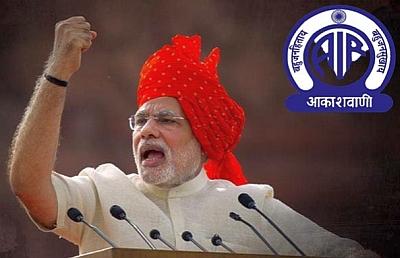 Prime Minister Narendra Modi on Monday said that the subject for 'Mann Ki Baat' in February would be about students who are preparing for competitive exams.

"Was thinking about this month's radio programme and thought... why not share 'Mann Ki Baat' with students preparing for board and competitive exams," the prime minister tweeted.

He further urged students and teachers to share their experiences which could motivate and inspire those preparing
for exams.
"I urge students, parents and teachers to share exam experiences that would inspire youngsters and even motivate them in exam preparation," he tweeted.
This episode would be the fifth one which started from the month of October last year and also covered topics like 'Swacch Bharat Abhiyan', rising cases of drug addiction in India, and black money.
Earlier in January, Prime Minister Narendra Modi and US President Barack Obama jointly addressed the nation via the radio programme ' Mann Ki Baat'.