Here are some interesting quotes from Prime Minister Narendra Modi's address to a sell-out crowd at the Madison Square Garden in New York: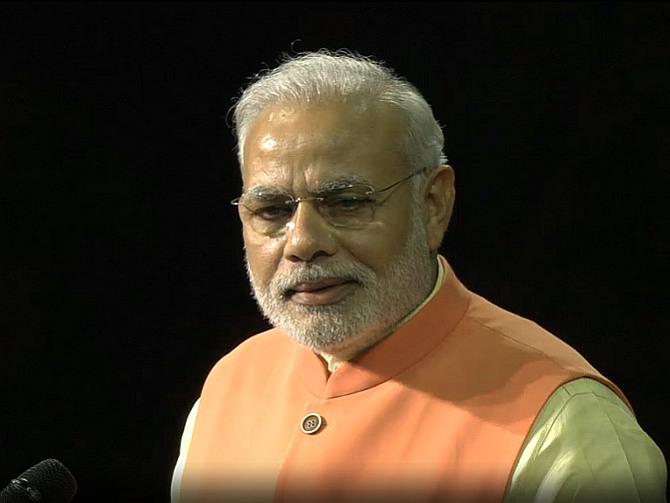 * India was once known as the land of snake charmers. Had it not been for Indian Americans, who have excelled in various fields, that image would not have changed. During a foreign trip I was asked whether India was still about snake charmers. I said, "Our ancestors used to play with snakes, we play with mouse."

* Many among you couldn't vote in the recent Lok Sabha elections. But there won't be one among you who would have slept on the day. (May 16, when the election results came out). I couldn't thank those who had contributed to our victory. Today, I say "THANK YOU".




* To win an election is a huge responsibility. Ever since I have taken over this responsibility, I have not even taken a 15-minute vacation.

* We are convinced that 21st century is the century of Asia. India has the capacity, the potential... we are the most youthful country in the world. Our youths are determined... such a nation need not look back.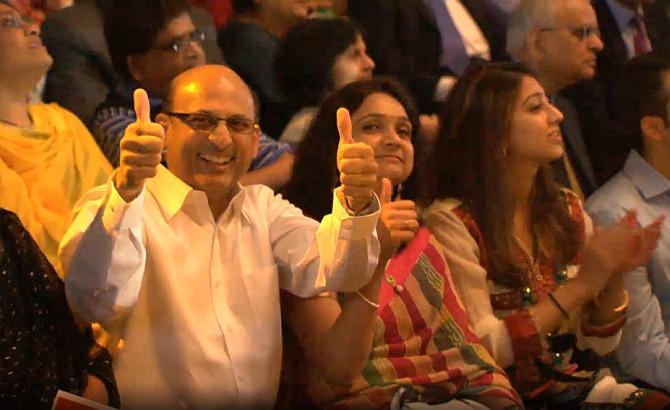 * I can say with conviction that India is going to move ahead at very great speed with the competence of our youth. India has 3 strengths that no other country has (1.25 billion people is a blessing from God): i) India's democracy (it's not just a system, it's a belief); ii) India's demography; iii) India's demand.

* Development takes place when there is public participation. This government will work with the people of the country for development. Growth and development have to become a public movement.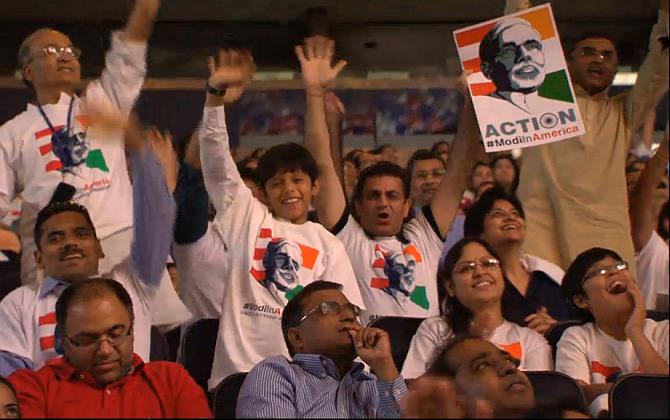 * America is the oldest democracy in the world. India is the biggest democracy in the world. People from around the world have settled in America. People from India have settled across the world.

* Today the world needs teachers. Don't you think India can't export teachers? By the time we reach 2020, the world will need a young workforce. India will deliver them in numbers then.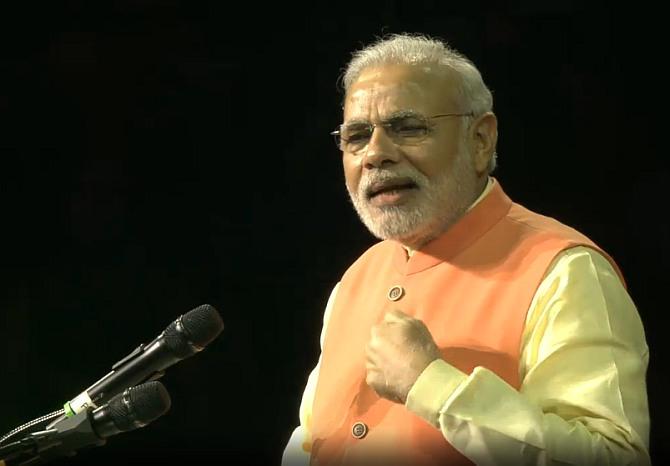 * India has the capacity to dominate the world. Its youth can

* If you have to travel in auto in Ahmedabad you spend Rs 10. But we have travelled 650 million kilometers of journey to Mars, for which we spent just Rs 7 per kilometer. That's the kind of talent that we have.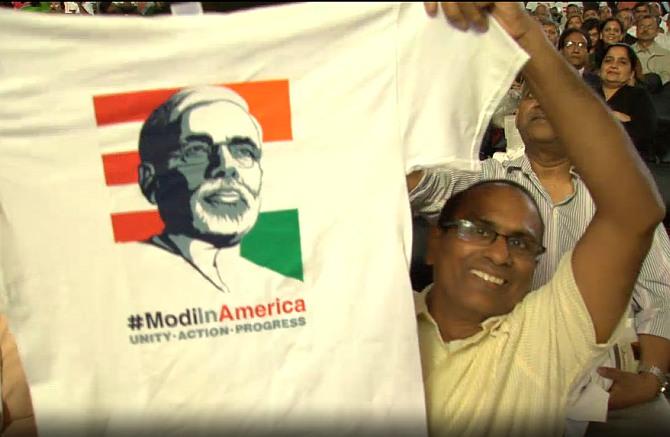 * I may be thousands of kilometres away, but I understand your troubles and problems
* I invite the world, and those sitting here... MAKE IN INDIA!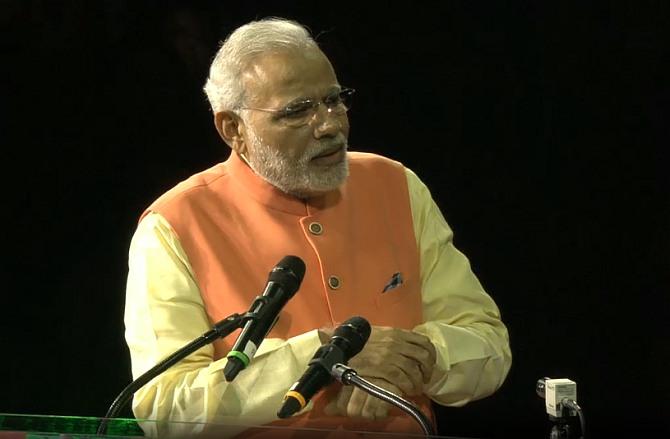 * You must have read that government officials in Delhi are reaching on time. Is that news? Should that be news? Painfully I asked myself 'isn't that their responsibility?'

* Sometimes people ask, 'Modiji tell us you big vision'. I tell them, 'my dear I came here selling tea.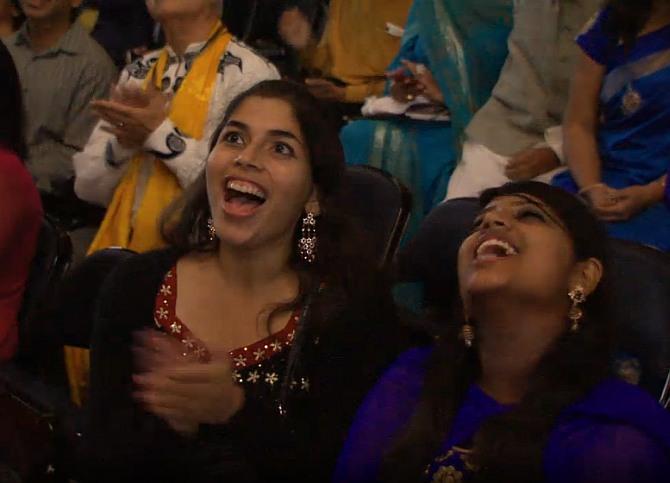 * I am a small man... from humble origins. That's why I intend to work for small people. I am small that's why I intend to do big things.

* People ask me, 'Modiji, why are getting into messier things?' If I were to touch simple things, people wouldn't have made me the prime minister.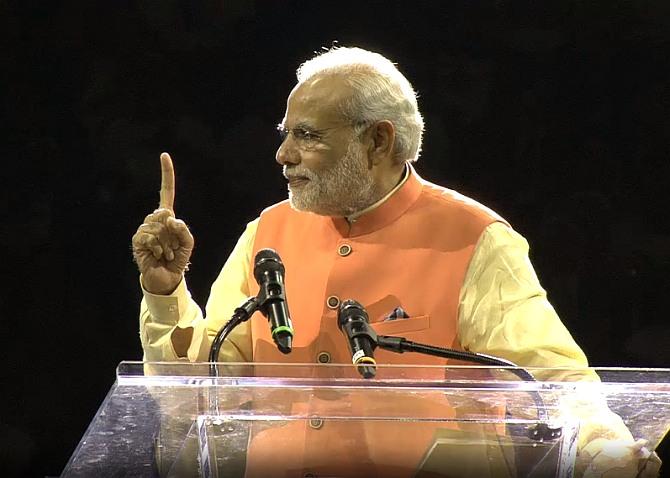 * About 40 per cent of people depend on river Ganga. If Ganga is restored to her glory those living along its banks will be emancipated. Will you help me clean Ganga?

* The earlier government spoke only of what laws they have made. I have begun removing obsolete laws. The more laws we get rid of the better it will be for us.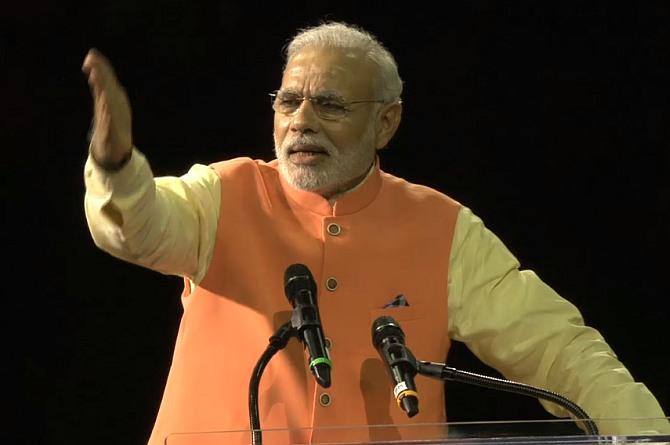 * Can we honour Mahatma Gandhi in 2025 by giving him a clean India?

* I have a dream in my mind that by 2022 when India celebrate 75 years of freedom, there should no India who is homeless.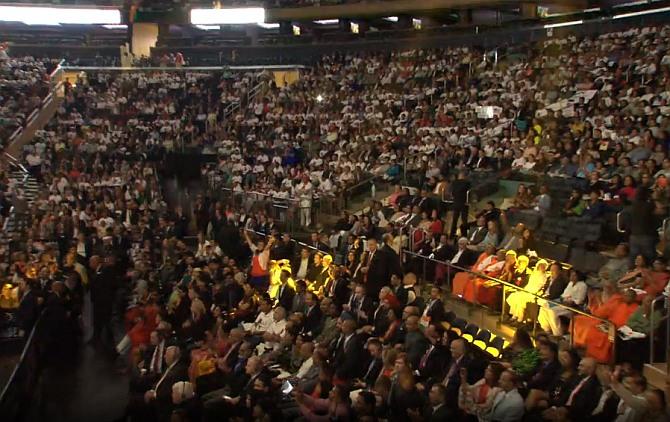 * Persons of Indian Origins will be given lifetime visas. In some time, we will merge PIO and OCI schemes and make it one.

* Never before has an India leader been given so much love. I will repay this loan. I will make an India of your dreams.

Rate Prime Minister Narendra Modi's speech