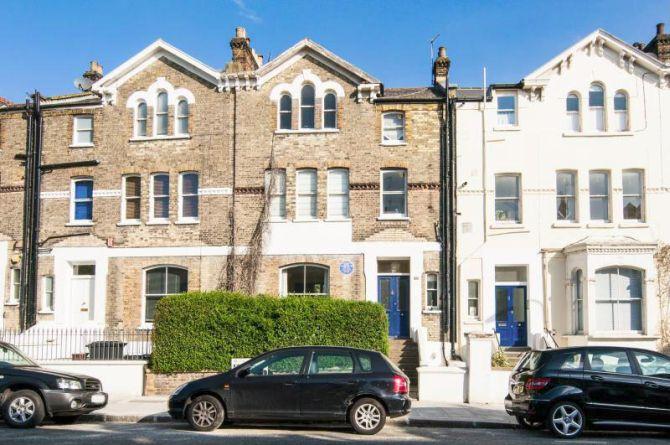 Image: The 2,050 square feet home on King Henry's Road in London where Dr Babasaheb Ambedkar lived in 1921-1922.
In an attempt to preserve a crucial piece of Indian history, Dr Babasaheb Ambedkar's followers have sought Prime Minister Narendra Modi's help in buying the London apartment, which was once the social crusader's home. George Joseph/Rediff.com reports.
'The matter is very urgent; we have no way left other than seeking your help. I hope you will not disappoint us.'
This is part of a memorandum, which has been issued by Dr Babasaheb Ambedkar's supporters to Prime Minister Narendra Modi, seeking the Indian leader's help to save a piece of history and heritage -- a home situated on King Henry's Road in London where the architect of the Indian Constitution lived while he studied at the London School of Economics in 1921-1922.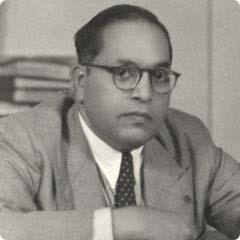 The supporters, part of a group known as the Federation of Ambedkarites and Buddhist Organisations, UK, want to turn this 2,050 sq ft property into a memorial to the crusader for social justice and honour his life's work.
The Federation of Ambedkarites and Buddhist Organisations, UK, had first approached the Maharashtra government, asking for Rs 40 crore (Rs 400 million/4 million pounds), the asking price of the apartment.
When the proposal was put forth, Prithviraj Chavan, then the chief minister of Maharashtra, agreed and promised to release funds to the group.
After Chavan stepped down, "the state cannot do anything and hence, we are hoping that the central government will help us," Rajkumar Kamble, president, Dr Ambedkar International Mission Inc USA, told Rediff.com
The apartment went up for sale in September.
English Heritage has installed a plaque at the home, which reads, 'Dr Bhimrao Ramji Ambedkar 1891-1956, Indian Crusader for Social Justice, lived here 1921-22.'
Explaining the importance of the home, Ambedkarites say it is here that Dr Ambedkar, left, strengthened his resolve to fight untouchability and British rule.