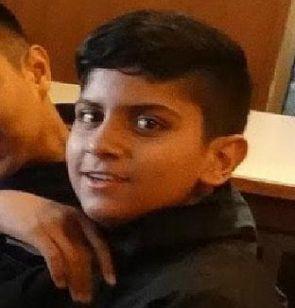 The bodies of an Indian-origin student from Singapore and his school teacher, who were killed in a powerful earthquake during an excursion, were recovered on Wednesday from Mount Kinabalu, the highest peak in Malaysia.
"We are saddened to inform that the Malaysian authorities have confirmed that Navdeep Singh Jaryal and Mohammad Ghazi Bin Mohamed are amongst the persons who perished at Kota (capital city) Kinabalu," Singapore education ministry said.
"Their next-of-kin have been informed. Their remains will return to Singapore upon completion of further forensic tests. This is expected to take some time. We will continue to provide support to the families during this difficult time," it said.
The families of Navdeep, 13, and Ghazi, 35, have asked for privacy while they grieve over the loss of their loved ones, it added.
Twenty-nine students and eight teachers of Tanjong Katong Primary School were on a school trip to Kota Kinabalu, the capital city of Sabah in Malaysia, when a 6.0-magnitude quake struck on June 5, resulting in the death of 18 people.
A Singapore adventure guide also died in the quake.
Malaysian Prime Minister Najib Razak visited the quake-hit area and sent condolence letter to his Singapore counterpart Lee Hsien Loong.
Image: Navdeep Singh Jaryal was on a school trip to Kota Kinabalu, in Sabah, Malaysia.