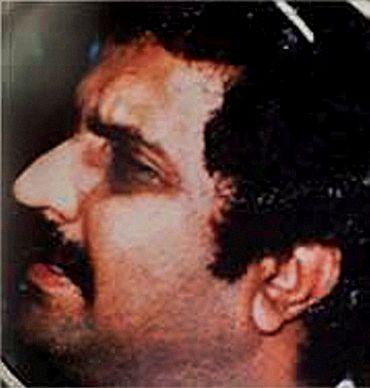 Iqbal Mirchi, the right hand man of underworld don Dawood Ibrahim and an accused in the 1993 Mumbai serial blasts, was on Thursday remanded to judicial custody by a British court after he was charged with threatening to kill a man, police sources said.
61-year-old Mirchi, who was arrested from Romford in Essex on Tuesday, was produced at Red Bridge Magistrate Court in London on Thursday and remanded to judicial custody, the sources said.
Iqbal has been charged with threatening to kill 41-year-old Nadeem Kader.
After his arrest, he was questioned in the east London police station. Mirchi is wanted by Mumbai police in connection with cases related to drug peddling and 1993 Mumbai serial blasts.
In New Delhi, an official spokesperson in the ministry of external affairs said on Wednesday that the extradition process was being initiated for him.
A red corner notice for the arrest of Mirchi had been issued and continues to be valid, "which means that he is a wanted person and that we do seek his extradition back to India. The processes involved for his extradition are being initiated," the spokesperson said.
Mirchi, who in the past has denied being involved in organised crime or terrorism, was earlier arrested by Scotland Yard in 1995 on drugs and terrorism charges in connection with a series of bomb blasts in Mumbai in 1993.
The charges were later replaced by one relating to the murder of a former Mirchi employee, who was shot dead in India. But an extradition request was refused by magistrates who ruled there was no case to answer.
Image: Iqbal Mirchi