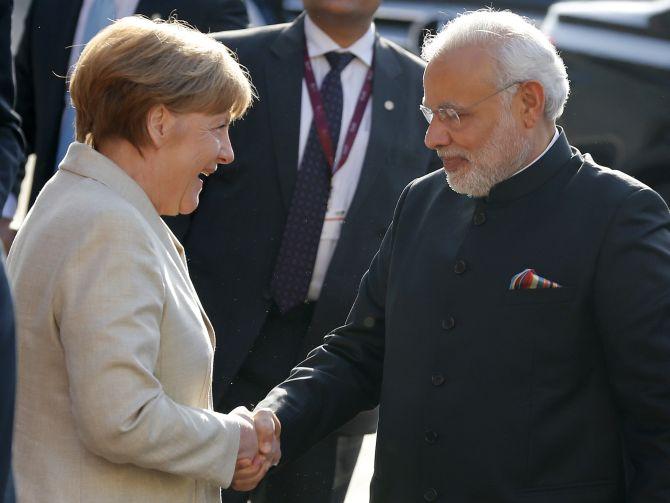 German Chancellor Angela Merkel will be arriving in New Delhi on October 4 on a three-day visit during which she will hold comprehensive talks with Prime Minister Narendra Modi on key bilateral and international issues including trade and security situation in the region.
Apart from expanding bilateral trade cooperation, the two leaders, who are scheduled to hold talks on October 5, are also expected to discuss the stalled India-EU Free Trade Agreement negotiations and ways to take it forward, sources said.
Merkel will be arriving on October 4, they said, adding a number of pacts are expected to be inked during her stay in the country.
Both countries are keen to enhance their bilateral commercial ties with a focus on 'Make in India' programme.
Germany is India's largest trading partner in Europe, with bilateral trade in 2014 valued at 15.96 billion euros (around Rs 1.19 thousand crore).
Merkel last visited India in 2011 and met Prime Minister Narendra Modi in Germany in April this year.
The German Chancellor is also likely to travel to Bangalore during her stay in India.