Mentally-challenged children find themselves ignored by India's education system.
Rediff.com's A Ganesh Nadar reports on one such case from the nation's capital.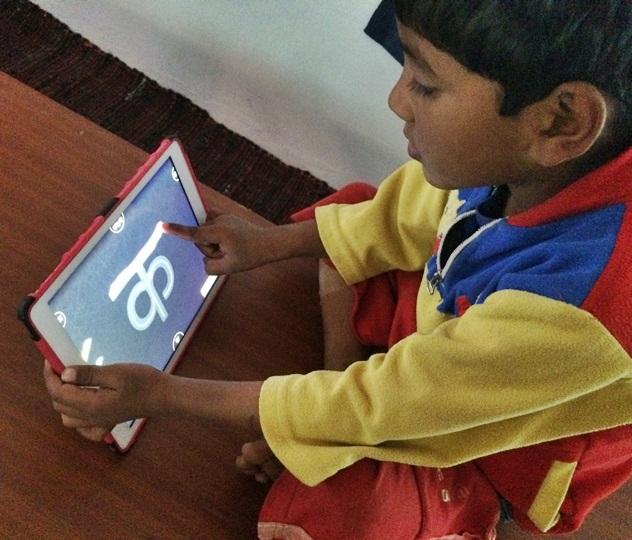 Nine-year-old Shubham, a Class 4 student at the Delhi municipality-run Katwaria Sarai primary school, suffers from 50 per cent mental retardation.
Shubham's brother Satyam, 16, is afflicted with 75 per cent amentia (mental disability) and was forced to drop out of Class 6 three years ago.
Both brothers had to leave the Government Boys Senior Secondary School after facing difficulties in keeping up with their studies.
Their mother Mamta Nandan approached the education department where she was promised many times that special educators would be appointed, but for nought. She also wrote to the prime minister and the Delhi chief minister. There was no response from either of their offices.
She finally approached social activist and Supreme Court lawyer Ashok Agarwal who has been fighting several cases to get these children admitted in schools who had earlier refused to admit them.
"Getting them admitted to schools has not helped a bit," Agarwal told Rediff.com "These institutions allow them inside where they sit the entire school day and go back home in the evening. There is no attempt to educate or enlighten them on any subject which inevitably leads these students to drop out, hence serving the school's purpose."
Of special schools for the mentally-challenged, Agarwal said, "It is totally illegal to run separate schools for them. They (mentally-challenged children) have to be with normal children. Putting them in a different school just makes them realise that they are not normal and will never mingle with children their own age, further adding to their isolation from society."
Agarwal has petitioned the Delhi high court to order schools to appoint special educators on behalf of Mamta and Shyam Nandan. There was a court order in 2009 to appoint special educators in all government-run schools, he added, but the order has yet to be implemented.
The case will come up for hearing next week.
The children's parents are vegetable vendors and could not afford the special school in Delhi's Vasant Kunj area.
"In our country mentally-challenged children are totally ignored by the education system," Agarwal told Rediff.com
"There are teachers who are specially trained to look after and teach them, but nobody employs them. Even rich parents do not send such children to school. They accept that their child is 'stunted' and nothing can be done about it. They employ servants to look after them and there the matter ends. They do not try to teach the child to look after himself at any stage."
"Physically-challenged children are badly treated by our education system which provides them no special facility," he added, "and mentally-challenged children are even worse off since the education system does not even acknowledge their presence."
"My elder son went to school till Class 6 and then dropped out as he did not learn anything," Mamta Nandan, the mother of the boys, said. "My younger son has attended LKG, HKG and five years of schooling. Every year they send him to the next class but don't teach him anything. These two boys don't even know to write their own names."
"One of the other parents approached the lawyer and told him about my children. He said he will approach the court and get the school to appoint special teachers. If and when that happens I will send my kids to school," Nandan added. "My elder son has been sitting idle at home for three years. He is 15 years old now."
Kindly note: Image published only for representational purposes.