The AAP leader, who has been recently in the news for supposedly dropping her second name, has been active in reforming the education and health sector, reports Aparna Banerjea.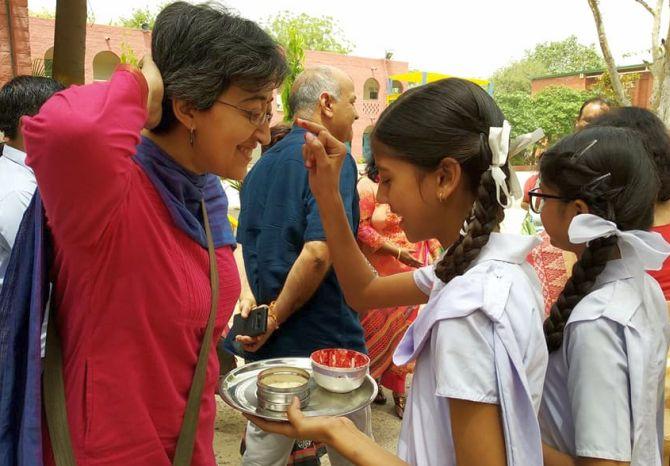 "Never doubt that a small group of thoughtful, concerned citizens can change the world. Indeed, it's the only thing that ever has" -- Margaret Mead
Atishi's Twitter account has this quote from the famous American anthropologist. Being the first candidate to be named by the Aam Aadmi Party the 2019 Lok Sabha elections (East Delhi constituency), she has just opened her office in Vikas Marg near Laxmi Nagar metro station, an area in the national capital that is congested, busy and none too clean.
Atishi -- who has supposedly dropped her second name 'Marlena' -- is the Arvind Kejriwal regime's brain trust. It was largely her work that propelled education reform by the government since 2015.
Born to Delhi University professors Vijay Kumar Singh and Tripta Wahi, Atishi was given the second name, 'Marlena', by her parents. "My parents believed in the ideology of the Left. And being influenced by Marxism and Leninism theories, they chose Marlena as my second name," she said.
But now, while Atishi's Twitter handle has changed from @Atishimarlena to @AtishiAAP, her name has been amended on the AAP website -- many calling it an attempt to dodge attacks from other parties over her 'Christian-sounding' last name, according to several media reports. While she chose to remain silent on the matter, the party has rejected reports that it forced her to drop Marlena from her name.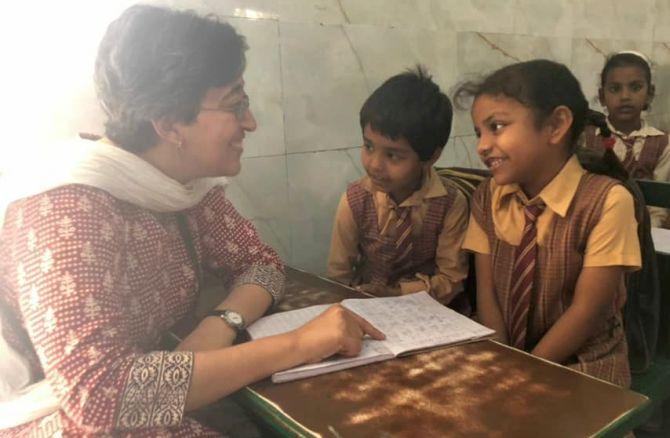 Atishi graduated in History (Honours) from St Stephen's College in 2002. Later, she got her Master's degree from the University of Oxford in ancient and modern history and became a Rhodes scholar. Upon her return to India, she spent some time teaching at RishiValleySchool in Andhra Pradesh and then moved to a small village near Bhopal. There she worked with several non-profit organisations, such as the Sambhavana Institute of Public Policy. Atishi also immersed herself in organic farming and learning about progressive education systems, when she met some AAP members for the first time.
Atishi was an education advisor to Delhi Deputy Chief Minister Manish Sisodia from July 2015, till she, along with other eight other AAP members, was removed from her post by the ministry of home affairs on April 17, 2018. "No prior approval of the central government has been taken for creation of said posts on which these persons have been appointed on the co-terminus basis," the order stated. Atishi was involved in drafting the manifesto of the party for the Delhi assembly polls.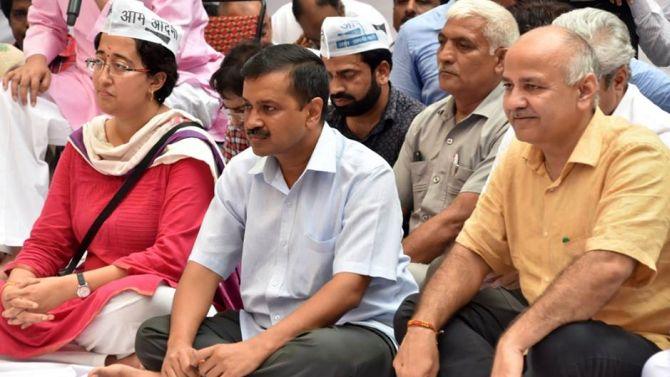 The AAP leader has been active in reforming the education and health sector in Delhi, especially government schools. "Her big push in transforming the education system was her community-based approach -- creating a network of parents whose children are studying in government schools," said Akshay Marathe, joint secretary, AAP, who has worked closely with Atishi's education team since 2016.
The recently launched 'Happiness Curriculum' was the result of a joint Sisodia–Atishi initiative. The curriculum, which will cover around 800,000 students, was introduced in government schools at the end of July. The initiative is to ensure "happiness equality" among students.
According to party functionaries, while working as education advisor, Atishi was managing six to seven programmes herself -- some towards improving the classroom environment, teacher training and pedagogy.
Mission Buniyaad, the latest in the series of campaigns, has shown results. "A fantastic performance by Delhi government schools in Class 12 -- the 90.64 per cent result is 2.37 per cent better than our own performance last year, and 7.6 per cent higher than the national CBSE average. Who would have thought this was possible?" Atishi said
She is one of the members of AAP who has managed to steer clear of controversies.