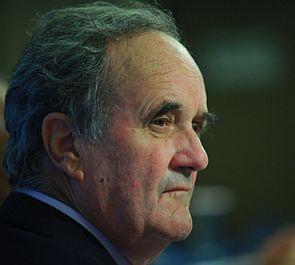 Veteran journalist Sir Mark Tully today described as "totally false" an e-mail circulating in the cyber space in his name attacking Congress President Sonia Gandhi
"I am very concerned about such wide circulation of the totally false e-mail because time and again people have called me to ask about the totally false e-mail they have read on the net," he said.
Abroad when the e-mail by the title 'Sonia-A Blot on the Nation' containing derogatory references to the Congress President started circulating in the cyber space, Tully, who has since returned to India, said he was pained by such hate writing in his name.
Tully, a Britisher born in India, was the Chief of Bureau of BBC in India for over 20 years and resigned from the organisation in 1994. Since then he has been a freelancer and made Delhi his home.