The board of directors of Multi Commodity Exchange (MCX), India's only listed exchange, will meet on October 22 to discuss restructuring of the board in tune with the market regulator's new norms, institutional sources said.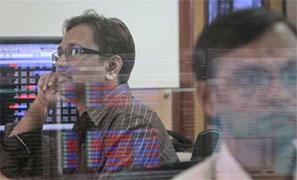 They will also have to decide who will represent the promoter and anchor investors of the exchange on the board. At present, Jignesh Shah and Paras Ajmera are the two nominees from the promoter Financial Technologies (FTIL), which is facing the Forward Markets Commission's (FMC) fit-and-proper test to run a commodity exchange.

FMC had asked all commodity exchanges to restructure their board in a way that 50 per cent of directors are independent directors and from the remaining, anchor investors can have directors in proportion to their equity holding.

In case of MCX, the board size as of now is 14. After several resignations last month, the board size has reduced to eight including a managing director. In which case, FTIL cannot have more than one director.

The board will have to appoint five directors representing shareholders and one representing an anchor investor, that is FTIL. IFCI, Bank of India, Union Bank of India, Corporation Bank and HDFC Bank have been sounded out to put their representative on the MCX board, while the board will also have to choose between Jignesh Shah and Paras Ajmera as a FTIL's representative.

The choice will be difficult because FMC had sent a showcause notice to Shah and the MCX managing director and CEO Shreekant Javalgekar questioning their status as "fit and proper person" to run the MCX as they both were directors on the NSEL board, which is facing a payment crisis.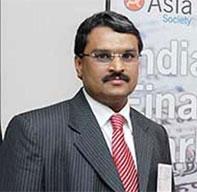 According to institutional sources, there are several issues that the board will consider but another important issue will be to comply with the FMC's latest directive, which says there can not be any permanent shareholder director on the commodity exchange board. Shah is a permanent director of MCX since 2006.
The board will have to take a decision that he cannot remain a permanent director and also have to decide to whether to amend the article of association of the exchange in this regard. However, in that case, Shah will have to be reappointed as director, which will be tough as all new appointments will need the FMC's approval.

On October 4, the FMC had sent a showcause notice to Shah, Javalgekar, Joseph Massey and FTIL, the replies to which were supposed to be filed in two weeks. However, the respondents have sought four weeks' time to reply. J Sagar and associates is assisting them in replying to the showcause notice.

None of the public sector banks or insurance companies has given its name to be considered for the MCX board. Since the board is not reconstituted yet, several key decisions could not be taken including declaring one erring member as defaulter, source added.