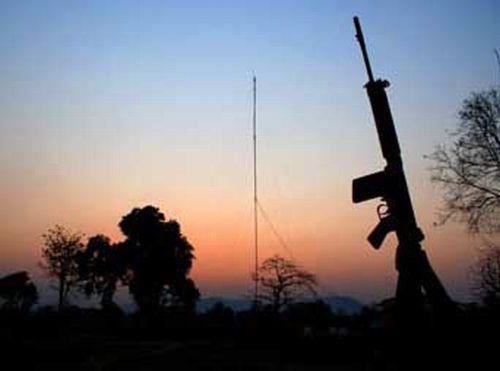 There is a "high probability" of political leaders coming under a Chhatisgarh-type attack during their panchayat poll campaign in Maoist-hit Jangalmahal in West Bengal, intelligence sources here have indicated.
The Maoists have been trying hard to regroup in the area, once the hotbed of their activity, ever since their leader Kishenji died in an encounter with joint forces in 2011 and arrest of several top leaders.
The intelligence sources said the extremists would probably try to strike big in the area, which comprises three districts of West Midnapore, Purulia and Bankura, to make their presence felt.
"The Maoists are trying to regroup in Jangalmahal for the last few months but till now they haven't tasted success. There is a high probability that Maoists might try to attack political leaders campaigning in Junglemahal. But we are keeping a close watch," a senior official of the State Intelligence Bureau told PTI wishing to remain anonymous.
The SIB official's warning came days after the Union home ministry instructed the state government to beef up security in areas with Maoist presence and review of security of political leaders following the massacre of Congress leaders in Chattisgarh last month.
The state government had also appointed Virendra, director of the chief minister's security, as a nodal officer in this regard. According to sources, Chief Minister Mamata Banerjee, former chief minister Buddhadeb Bhattacharjee, Trinamool Congress leaders Mukul Roy, Suvendu Adhikary and other leaders of the Trinamool Congress and the Communist Party of India-Marxist are on the hit-list of Maoists.
The ultras had in 2008 unsuccessfully made an attempt on the life of Buddhadeb Bhattacharjee. Jangalmahal, which had witnessed killings, kidnappings, encounters and sabotage of trains since 2008, passed a relatively peaceful year in 2012 after the death of Kishenji and surrender of leaders like dreaded Jagori Baske.