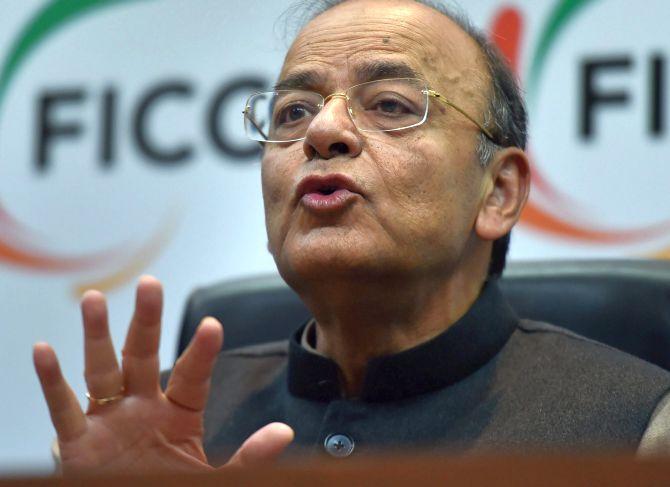 Leader of Rajya Sabha and Union Minister Arun Jaitley on Tuesday accused the Opposition of trying to "manufacture an issue where none existed" after they boycotted the proceedings claiming that they were not being allowed to speak.
"What opposition parties have done in Rajya Sabha is absolutely unprecedented. The Congress and some other parties have tried to manufacture an issue where none existed," the senior Bharatiya Janata Party leader said.
The Congress, Trinamool Congress, Dravida Munnetra Kazagham and other opposition parties had wanted to raise several issues in the Upper House but Chairman M Venkaiah Naidu did not allow them and adjourned the House till 2 pm. After the Chair did not allow them again when the House met, they boycotted it for the rest of the day.
Government sources have claimed that the opposition parties deliberately wanted to disturb proceedings.
Jaitley said the opposition parties could have raised any issue during the discussion on the motion of thanks to the president's address, which had started in the House on Monday and was continuing, and then during the debate on Union Budget.
There is a huge opportunity in a systematic manner to discuss all political and economic issues this week, he said.
"Instead of doing that if repeatedly ruled are to be violated and everyday an effort is made to get the House adjourned by disturbances, then it is obvious they don't want an organised and systematic discussion in the House," he said.
Photograph: Manvender Vashist/PTI Photo