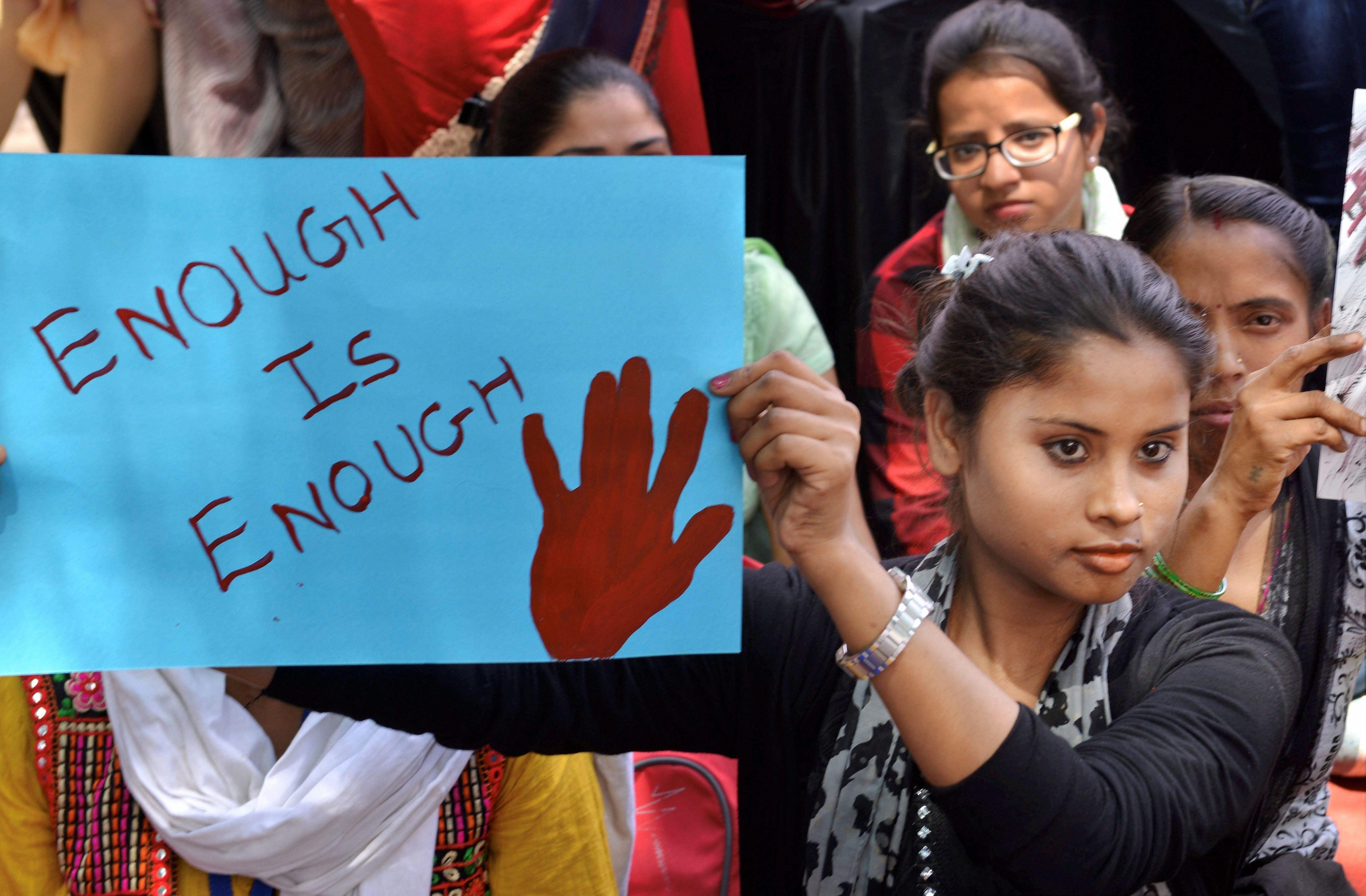 The condition of the eight-year-old who was abducted and raped in Mandsaur of Madhya Pradesh is better than before, said the hospital authorities.
MY Hospital Superintendent told media that the child is out of danger.
"Her condition is better than the one she was brought in and she's out of danger now. She's being given semi-solid food and is speaking today. We are monitoring her. She was also examined by doctors called from outside," he said.
Meanwhile, Madhya Pradesh Chief Minister Shivraj Singh Chouhan on Saturday reiterated that the Mandsaur rape case should be resolved through fast track court.
"The rape case that happened in Mandsaur has shocked everyone. We all want that people who did such heinous crime should be hanged to death. Human rights are for humans, not for the devils. This case should be resolved through fast track," Chouhan said.
Earlier in the day, the Congress demanded a Central Bureau of Investigation probe into the incident.
Congress president Rahul Gandhi said 'as a nation, we must protect our children' and demanded 'speedy justice' for the survivor.
Taking to Twitter, Gandhi said the brutality that the child was subjected to 'sickens' him.
'In Mandsaur, MP, an 8-year-old girl was kidnapped and gang raped, and is battling for her life. The brutality this young child was subjected to sickens me,' he said in a tweet.
'As a nation, we must come together to protect our children and bring the attackers to speedy justice,' he added.
The minor was abducted while she was waiting for her father outside her school on Tuesday.
After being gang raped, her throat was slit with a knife while the attackers injured her private parts and left her to die.
Protests erupted in Mandsaur following the incident, with demands for death punishment for the culprits.
The local bar association refused to represent the accused, two of whom have been arrested.
Madhya Pradesh police has arrested two people in connection with the case.