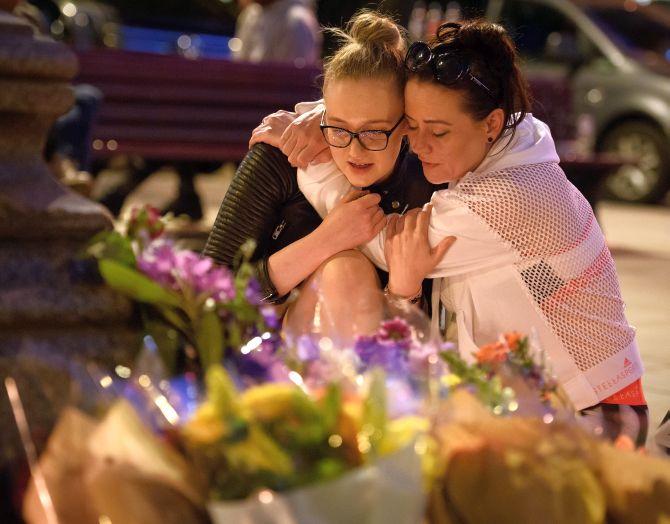 The Islamic State inspired suicide bomber who blew himself up outside an Ariana Grande concert at Manchester Arena in May this year had been a "subject of interest" and opportunities to stop him were missed, said a new report on Tuesday.
The report's author, David Anderson, said it was conceivable the attack by Salman Abedi on May 22 could have been avoided had "cards fallen differently".
After the bombing, which left 22 people dead, Scotland Yard's internal review found that better resources and infrastructures were needed.
Internal reviews were also conducted by MI5 intelligence service, which remain largely secret, are summarised in Anderson's report.
It highlights the Manchester bomber had been a "Subject of Interest" for MI5 - meaning someone they were investigating -- between January and July 2014, and then again in October 2015.
On two occasions in the months before Abedi killed 22 people, MI5 received intelligence, but its significance was not fully appreciated at the time and, in hindsight, was "highly relevant" to the planned attack.
The two other attackers who had been on MI5's radar were Khuram Butt, who attacked at LondonBridge and Borough Market, and Khalid Masood on WestminsterBridge in June this year.
Anderson, a former independent reviewer of terror legislation in the UK, said: "Despite elevated threat levels, the fundamentals are sound and the great majority of attacks continue to be thwarted.
"But the shock of these incidents has prompted intensive reflection and a commitment to significant change.
"In particular, MI5 and the police have identified the need to use data more effectively, to share knowledge more widely, to improve their own collaboration and to assess and investigate terrorist threats on a uniform basis, whatever the ideology that inspires them."
Image: A woman is consoled as she looks at the floral tributes for the victims of the bombing at the Manchester Arena outside the Town Hall. Photograph: Leon Neal/Getty Images