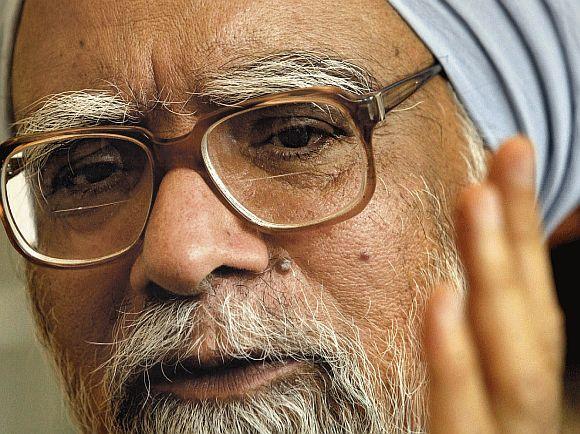 There is rat race among Congress party leaders in Assam to secure nomination to contest in one of the two Rajya Sabha seats election to which will be held on May 30.
The two seats are falling vacant on expiry of the current term of Prime Minister Dr Singh Manmohan Singh and Kumar Dipak Das of regional Asom Gana Parishad. The party has already decided to field Singh once again from Assam in the RS poll and this decision leaves only one seat for other aspirants within the party.
Given the overwhelming strength of the ruling Congress in the 126-member Assam assembly, Singh is all set to become Rajya Sabha member from Assam for the fifth consecutive term.
Dr Singh, who has been representing Assam in Rajya Sabha since 1991 without a break is coming to the state on May 15 next to file his nomination papers. He was recently invited by Assam Chief Minister Tarun Gogoi on behalf of the State Pradesh Copngress Committee to stand for the party in Rajya Sabha election from the state.
He was first elected to Rajya Sabha from Assam in 1991. He was then re-elected in 1995, 2001 and 2007. He has a rented house in the city with the address: House No. 3989, Nandan Nagar, Ward No. 51, Sarumataria, Dispur, Guwahati-781006.
The house is owned by Hemaprova Saikia, a senior Congress leader, former minister and widow of former Assam chief minister and Congress leader Late Hiteswar Saikia.
A spokesman of the Assam Pradesh Congress Committee informed that total 38 Congress leaders had submitted application seeking nomination to Rajya Sabha election. The APCC has shortlisted about a dozen names and forwarded it to the party high command to have the final say.
The party spokesman said all of the shortlisted names may or may not be from among the 38 applicants. Everything about the second Congress candidate for the RS poll will be clear on May 18, two days before last date of submission of nomination on May 20 next, the party spokesman said.
The Congress has 79 members of Legislative Assembly on its own in 126-member Assam Assembly. It also enjoy support of five other Independent MLAs and 10 MLAs from its ally Bodoland People's Front.
The party's comfortable position in Assam House will ensure win of both its candidates in the forthcoming RS polls.