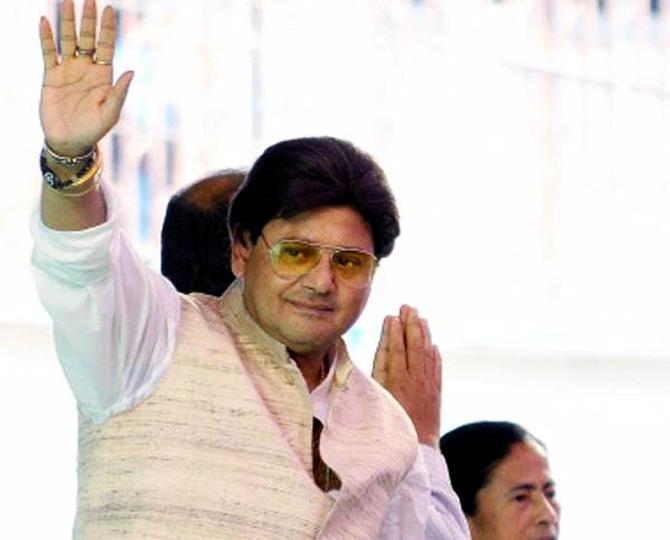 West Bengal government on Wednesday moved an appeal before a division bench of Calcutta High Court challenging a single bench order that directed registration of an FIR against Trinamool Congress MP Tapas Pal for his controversial comments against women and a CID probe into it.
The Calcutta high court on Wednesday took up an appeal against a trial court order directing registration of FIR against Trinamool Congress MP Tapas Pal for his insensitive comments against women and a CID probe into it, saying that the question to be decided was whether he had committed a cognisable offence or not.
A division bench comprising Justice Girish Gupta and Justice T Chakraborty asked the counsel for the petitioner against Pal to read out the alleged utterances of Pal in public meetings and explain whether the complaint contained any cognisable offence by the MP or whether Pal has committed any cognisable offence.
Both the West Bengal government and Pal himself have moved appeals challenging Justice Dipankar Dutta's order.
Aniruddha Chatterjee, counsel for petitioner Biplab Chowdhury who had filed a complaint against the two-time MP at Nakashipara police station in Nadia district within Pal's constituency Krishnagar, submitted that the actor-turned-politician had said "he was carrying a gun."
At this, Justice Gupta said, "He is an MP, he is an honourable person, he can carry a revolver."
"A goon carrying a revolver and an MP carrying a revolver is different," Justice Gupta observed adding that merely carrying a gun cannot be an offence as it might be licensed.
The bench observed that mere intention of committing an offence is not a cognisable offence.
It observed that there were four parts to an act being construed as cognisable offence, which are -- intention, preparation, attempt and commission.
Chatterjee, who submitted copies of newspaper reports and compact disc containing Pal's utterances at public meetings at Chowmaha village within Nakashipara police station in Nadia, stated that Pal has also claimed to be a top gangster.
The counsel submitted that the MP also allegedly said that he would unleash his boys to rape women folk of CPM activists.
Chatterjee claimed that it amounted to incitement and as such was a cognisable offence under Section 153 a (i) (hate speech) of IPC.
As the time for the day's proceeding neared an end, Kalyan Banerjee, a TMC MP and a senior advocate who appeared for the state challenging the single bench order, prayed for a stay on Justice Dipankar Dutta's order.
He submitted that as Justice Dutta had on Monday ordered that an FIR be registered against Pal within 72 hours of posting of his order in the high court's website, a stay be granted on the order.
The division bench directed that "since it was seized of the matter, the order will not be given effect till 2 pm tomorrow."
Hearing of the matter was adjourned till Thursday.