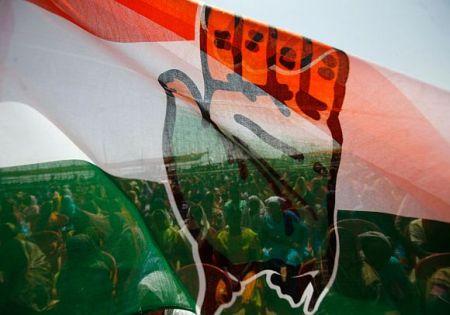 Four to five new faces from the Hindi belt as well as some other states could be inducted as All India Congress Committee spokespersons while the 36-member list of television panelists from Congress could witness a thorough rejig this month.
Sources said that the changes are planned to take place after the January 17 AICC meeting, which will be held amid a growing clamour in the party for projecting Rahul Gandhi as Congress' prime ministerial candidate.
Also Read: When Congress 'outsourced' its spokesperson
The exercise is part of the Congress vice president's plan to revamp the media strategy of the party ahead of the next Lok Sabha polls.Two national workshops were organised a couple of months back by AICC at the national level to finetune Congress' media strategy and pick up talents from states for projecting the party better in television and print media and also augment the social media platform.
Similar workshops have been organised in various states, where the party has now put in place dedicated media teams as Congress plans to go to the polls highlighting the achievements of UPA in last ten years.
The party is also working on a strategy to hardsell its flagship schemes like food security, direct benefit transfer, new land bill, Lokpal Bill, RTI, MNREGA and other legislations aimed at social inclusiveness and fighting corruption.
In the recent days, Haryana Minister Randeep Singh Surjewala, Mahila Congress chief Shobha Oza, television panelist Sanjay Jha and former spokesperson Abhishek Singhvi have addressed the official briefing of the party from the AICC podium leading to specualtion about their induction as the new spokespersons of AICC.
The two workshops of the party organised to bring in media talents from within Congress have also thrown up some names, who could find their inclusion in the new list of media panelists. The party has given indications of a larger role in its media strategy being played by Congress chief spokesperson from Bihar Premchand Mishra and MLA from Madhya Pradesh Mukesh Nayak.
The sources said that the issue of the reshuffle in the media team is still under discussion and the names have not been finalised as yet. The focus will be to find out bilingual spokespersons, who could speak both English and Hindi fluently and disseminate the party's viewpoint on various issues with clarity.