The long march of farmers and tribals has halted after assurance from the government, but their representatives on Friday said they will continue to head to Mumbai if they see no concrete steps from the government to address their issues.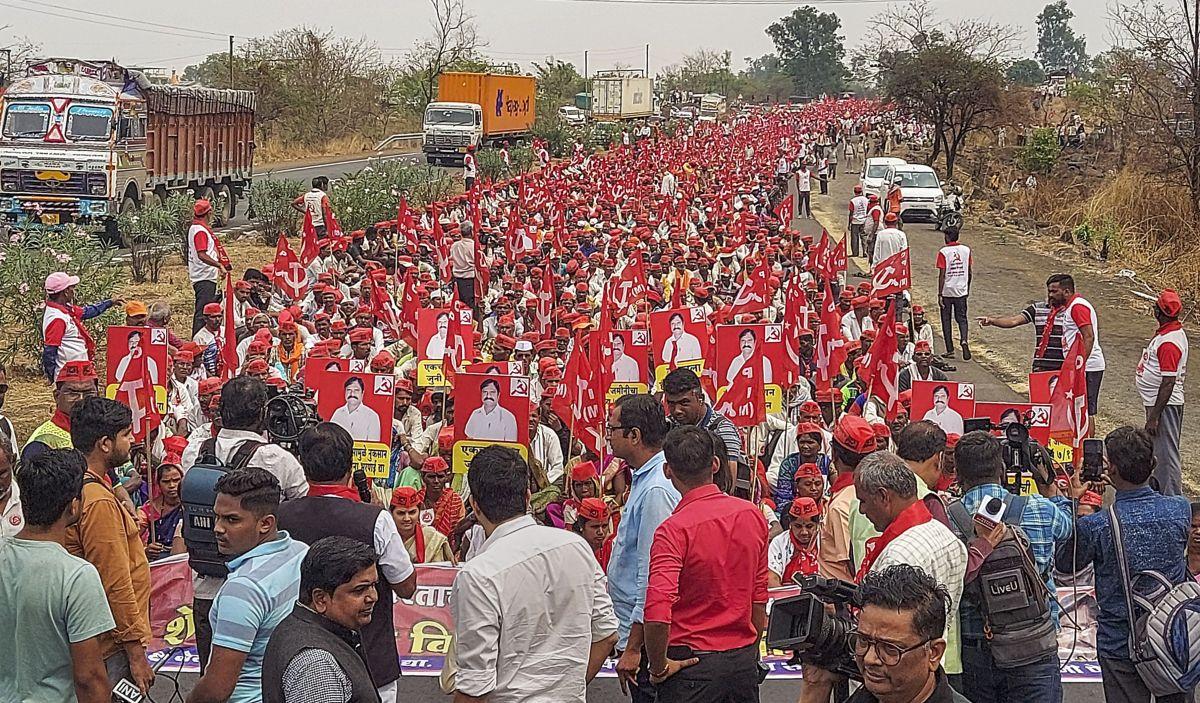 "We have halted the long march. But we need to see concrete action from the government that our issues will be addressed or else we will head to Mumbai," Vinod Nikole, Communist Party of India-Marxist MLA said.
His party colleague and former MLA Java Gavit is spearheading the long march comprising thousands of farmers who started their walk from Nashik.
He said till the time the government does not issue orders to officials on ground, they will stay put.
The foot march, which started from Nashik district four days ago, has entered the Thane district, neighbouring Mumbai.
Their demands range from Rs 600 per quintal relief to onion farmers, 12-hour uninterrupted power supply to farmers, and waiver of farm loans.
The march is currently at Vasind, around 80 kilometres from Mumbai.
Chief minister Eknath Shinde, who led the talks with Deputy Chief minister Devendra Fadnavis on Thursday, termed the discussion with farmers' representatives positive.
He will also make a statement on the issue in the state legislature on Friday.
"There was a detailed discussion and it was positive. There will be a statement on this in the legislature (on Friday)," the chief minister told reporters later.
The government on Wednesday night rushed ministers Dada Bhuse and Atul Save to hold a discussion with the farmers who entered Thane district.
The protesters, holding red flags, started their foot march from Dindori town in Nashik district, around 200 km from Mumbai, on Sunday.
CPM leader Jiva Gavit, who is leading the "long march", said it will continue till the government takes some concrete steps to resolve farmers' issues.
"They (the government) have to show the willingness to implement it, give orders to officials. When we find that the administration has started working...when we get messages from our taluka and villages that officials are on the ground, only then we will stop the long march," he told reporters after the meeting.
The march started with the determination that farmers will reach the Legislature Complex in Mumbai, and they have enough stock of food grains, Gavit added.