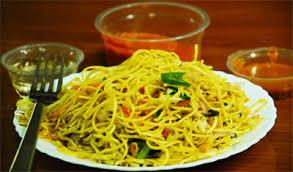 After being hit by a recall order in India, Maggi Noodles has come under the scanner of Health Canada as the product imported into the country is being investigated by Canadian Food Inspection Authority.
According to a statement by the Health Canada, it may issue a recall if the imported Maggi brand noodles are found to have discrepancies.
"The CFIA is aware of the recent incident in India involving Maggi brand noodles, including Nestle's removal of products from the Indian marketplace. The CFIA is conducting a food safety investigation for the possible presence of lead in Maggi brand noodle products imported into Canada by various firms. If affected products are identified as part of the Agency's ongoing investigation, a food recall warning will be issued," the Canadian health regulator said in a statement.
The CFIA takes food safety concerns very seriously. More information will be shared with the public as it becomes available, it added.
In India, several states including Delhi, Uttarakhand, Jammu and Kashmir, Punjab, Gujarat, Madhya Pradesh, Maharashtra and Goa have banned sale of Maggi noddles.
Cracking down on Swiss giant Nestle, central health regulator FSSAI on Friday banned all variants of Maggi noodles terming them as "unsafe and hazardous" for human consumption.