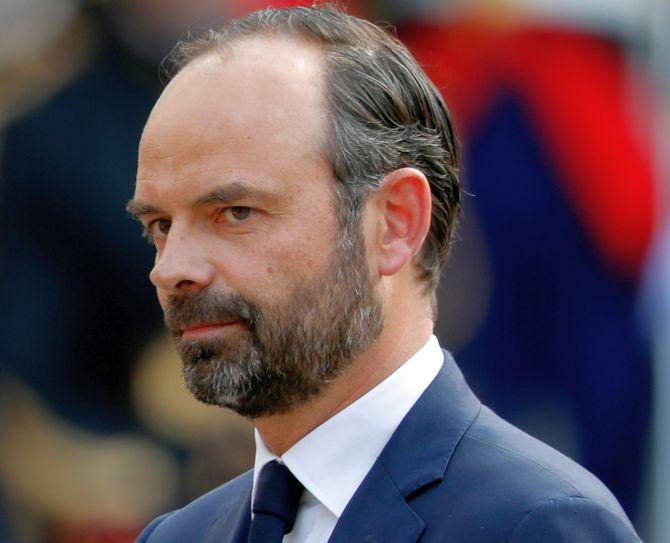 France's President Emmanuel Macron has chosen centre-right mayor Edouard Philippe as the new prime minister.
Philippe, who is also the mayor of the northern port of Le Havre, takes over from Socialist PM Bernard Cazeneuve.
The 46-year-old comes from the centre-right faction of Les Républicains -- the party led by Nicolas Sarkozy until last year that saw its candidate, François Fillon, knocked out in the first round of the presidential election.
He is seen within his party as a centrist, and supported the moderate former prime minister Alain Juppé in the party's primary race to choose a presidential candidate last year.
He has been a member of parliament for Normandy, where he abstained during the vote to legalise same-sex marriage in France in 2013. He has never held a government post.
By choosing a conservative to be his first minister, the centrist independent President Macron has highlighted his determination to ignore the traditional Left-Right divide, and pick colleagues on merit.
Macron himself served as an unelected economy minister in the Socialist government, but was not a party member at the time.
Instead he has now created his own party, REM and insists that anybody who wants to join will be considered.
Philippe's decision to join REM will attract other Republicans, who are traditionally France's main governing or opposition party.
As mayor of a major English Channel port, Philippe often praised the decision to keep the border with Britain shut to asylum seekers so as to make sure that migrants were processed properly in France.
Image: Newly-appointed French Prime Minister Edouard Philippe attends a handover ceremony at the Hotel Matignon, in Paris. Photograph: Charles Platiau/Reuters