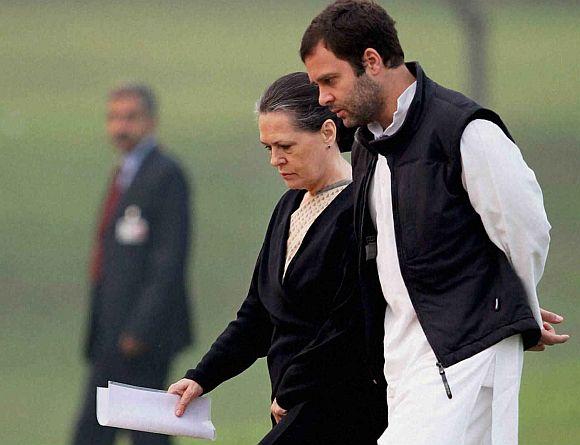 With the Congress suffering a shattering defeat, party president Sonia Gandhi and her deputy Rahul Gandhi are said to be averse to taking up the post of Leader of the Opposition in Lok Sabha.
This could brighten the chances of Kamal Nath, the senior-most Congress MP, becoming leader of Congress in the House.
He can become Leader of the Opposition if the Speaker relaxes the rules or recognises the entire UPA as a block, which has 56 MPs.
Congress got 44 seats in the Lower House this time and to be recognised as the main Opposition, a party has to get at least 10 per cent of the total strength of the 543-member House -- that is 55 MPs.
However, there is nothing statutory about this requirement, which can be waived by the Speaker.
There is also speculation that the All India Anna Dravida Munnetra Kazhagam and Trinamool Congress having 37 and 34 members respectively can come together to claim the post of Leader of the Opposition.
Interestingly, Nath could be the pro-tem Speaker as well as he is one of the seniormost members in the House.
Two MPs Manikrao Gavit of Congress and Basudeb Acharia of CPI-M, senior to Nath, lost the elections this time.