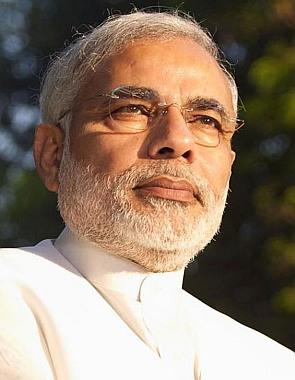 Academicians Lloyd and Susanne Rudolph, who were on Monday presented with Padma Bhushan award, predict significant changes in Indian politics if Aam Aadmi Party performs well in the Lok Sabha elections.
The Rudolph couple, who are professors at the University of Chicago and have researched on Indian democracy and elections for nearly six decades, further say that BJP's Prime Ministerial candidate Narendra Modi appeared to be re-inventing himself and was "moving to the centre" (of political ideology).
Lloyd and Susanne were presented Padma Bhushan by President Pranab Mukherjee for their extensive work on India, which began way back in 1956.
About their views on AAP, Lloyd told PTI that so far there has been only one measure of their performance and referred to their good showing in Delhi assembly election last year.
"We had only one measure and that was Delhi election. They could play spoiler in the general elections.

"... AAP as far as I can see is an urban party and is more appealing to middle class and younger people. If it does well in other cities, then there will be something significant in national politics," he said in an interview.

Noting that no party is likely to have a majority in the upcoming Lok Sabha polls, Lloyd says that even as a small party at the Centre, AAP could have a considerable influence if there is a need to form a coalition government.

However, if BJP emerges as the single largest party, then "I don't think AAP is going to join BJP," he added.

"Was AAP's Delhi performance just a flash in the pan or it is going to play out in other big cities in the country," that is something that has to be seen in general polls, Lloyd said.
On Narendra Modi, Lloyd says the BJP prime ministerial candidate is trying to convert himself into a moderate.

"He is moving to the Centre. We had written many years ago about the Centrist tendencies of Indian politics. He was pictured as an extremist because of his communal positions. Now he is trying to shed that (right-wing) image and become a Centrist. He is saying that don't think about my communal past, think about my capacity to make Gujarat grow and economy grow.
"He is trying to re-invent himself as a economic growth person and as a model who is identifying himself with mainstream Indian (politics)... To what extent that will succeed is to be seen in the elections," Lloyd said.
On her part, Susanne feels that India's landscape has "changed strikingly", especially with urbanisation and decrease in number of people engaged in agriculture.
Together they have authored many books, including Postmodern Gandhi and Other Essays. In 2008, a three-volume writing of the two titled Explaining Indian Democracy: A Fifty-Year Perspective was released.
Though Lloyd describes India as a "great and surprising success", he appears cautious about its current state of affairs as reflected in his remarks that the "country both economically and politically seems to be kind of stuck".

"The last time there was a majority elected government was in the ninth general elections. Since then we have had hung Parliament which tends to weaken the state, the government and I don't see any end there at the moment," he said.
Besides, the Rudolphs seem to be apprehensive about the influence of caste factor on Indian politics.
"In the beginning it was held that caste would help people in the democracy as it would engage people in collective action. While caste helped democracy work in the
beginning but over time caste has become self guarding selfish and more engaging in muscle power and violence and so forth.

"... now you have a problem with the fact that this is a negative force to a considerable extent," Lloyd said.

Starting from 1956, Rudolphs are witness to the changing landscape as well as evolution of Indian democracy. They have interacted with many of the whose who are in the Indian public life.
India's first Prime Minister Jawaharlal Nehru was among the many personalities who have been interviewed by them.
At the University of Chicago, Susanne Hoeber Rudolph is the William Benton Distinguished Service Professor Emerita, while Lloyd Rudolph is Professor Emeritus of Political Science.