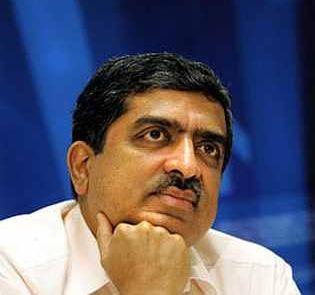 The Bharatiya Janata Party on Friday filed a complaint with the Election Commission against the LIC seeking a ban on its new scheme in Bangalore, alleging it is aimed at propagating the Aadhar card and helping Nandan Nilekani who is contesting Lok Sabha elections from there.
In a complaint to the EC, the BJP said the LIC has written to all zonal managers making it clear that no other conventional plans except "LIC-AADHAAR" be launched during the month of March 2014.
"This further confirms that the aim is to use this as a campaign tool for Nandan Nilekani in Bangalore. This will give an undue advantage to Nilekani and the Congress in the present election and this is being routed through the LIC by central government pressures," said a complaint to the EC seeking action for cancellation of the scheme launch. The complaint said the LIC is hurriedly coming out with a product-linked with Aadhaar card and that too during the election period, which is against election code of conduct.
BJP leader R Ramakrishna said this plan is linked to Aadhaar card when all other services are exempted from use of Aadhaar card including direct credit of LPG subsidy. "Aadhaar card is being used as a poll subject during the election period as the so-called founder of Aadhaar, Nilekani, is now a candidate for Congress party and contesting from Bangalore South Lok sabha constituency," the BJP said.
The LIC chairman is launching the new plan at Bangalore on March 20.