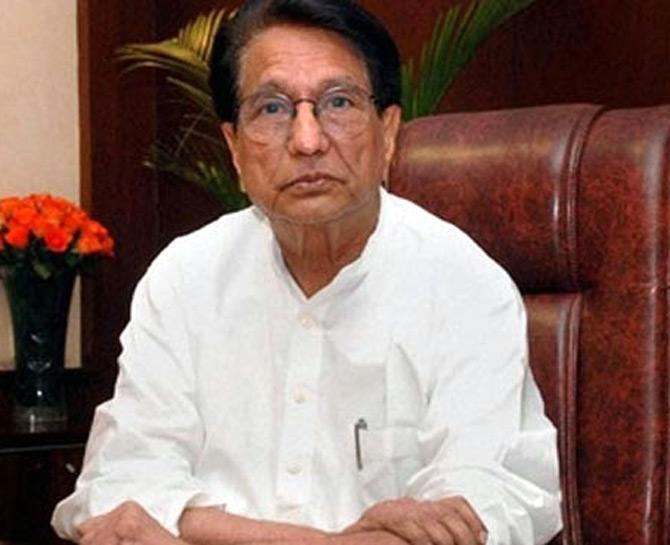 Launching a scathing attack on Bharatiya Janata Party's prime ministerial candidate Narendra Modi, Union minister and Rashtriya Lok Dal president Ajit Singh has called for unity among secular forces to prevent communal elements from gaining an upper hand in the Lok Sabha elections.
"How a leader without any policy can become prime minister? How BJP is expecting its own prime minister when it has not fielded its own candidate in 220 Lok Sabha constituencies?", he asked on Friday.
The BJP is upset as "Modi has weakened the base of BJP in Gujarat, since he is applying the same formula in whole of the country."
Only media is projecting Modi, Singh said during an election meet at Chhatta town in Mathura.
"Mathura needs a committed Lok Sabha representative, who can do good to farmers and who can streamline the development of Mathura.
The people of Mathura have to choose between an actress and a committed leader like Jayant," RLD leader Amar Singh said.
The BJP nominee, herself, has said that after winning election she would visit Mathura once a month.
Taking jibes at BJP candidate, he said, "the history of Bikaner would be repeated in Mathura. People of that area are dejected as her husband, after winning election did not visit the constituency."
RLD-Congress candidate Jayant Chaudhary said that the foundations of development of Mathura have been laid by him.
He needs another term to turn that foundation into a reality.