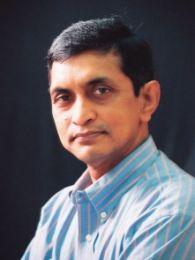 Eradication of corruption, free healthcare, basic amenities, education for every student including computers literacy, formed the 12-point election manifesto of the Lok Satta Party for the general and Andhra Pradesh Assembly elections.
Lok Satta National President Jayaprakash Narayan, who released the party's manifesto here on Wednesday, said it promises a bright future for the people of both Telangana and residuary Andhra Pradesh states.
Terming it the "people's manifesto", Narayan told reporters that the time has come for ending politics of dynasty, corruption, centralisation, divisions and freebies and refraining from repeating past mistakes.
The Lok Satta has drafted its manifesto not with an eye on garnering seats and votes in elections but on providing a detailed road map for facilitating development, welfare and reforms, the bureaucrat-turned-politician said.
In reply to a question, Narayan said the Lok Satta would contest a limited number of seats, mostly in urban areas, as the political atmosphere in Telangana and Andhra Pradesh is surcharged and the time available for it is short.
The party would release its policy paper on electoral alliances on Thursday, he said.
Narayan said he had received suggestions from many quarters that he contest for the Lok Sabha in the context of Parliament endorsing Lok Satta's amendments to the AP Reorganisation Act.
"In case I were to contest for the Lok Sabha, I would do so from Malkajgiri in the city," Narayan said.
The focus of the manifesto includes eradication of corruption by forming a strong Lokayukta and Ombudsmen at district levels.
The corrupt will be jailed and their properties confiscated. Citizens' charters will be implemented to ensure hassle-free services, the former Kukatpally MLA said.
The party also promised that every family will be provided free healthcare in both Government and private hospitals and every student will be provided education including computers and English language.
Image: Lok Satta National President Jayaprakash Narayan